Christmas is just a few months away, and businesses are already starting to plan their ad campaigns. If you want to know how to create great Christmas ads in 2022, here are four tips to help you get started:
First, start early and plan ahead.
Second, keep your ads fresh and new every year.
Third, make sure your ads resonate with your target audience.
And fourth, use a mix of traditional and digital marketing channels to reach the most people possible.
By following these tips, you can create Christmas ads that will really stand out from the competition.
Ideas to Make the Great Christmas Ads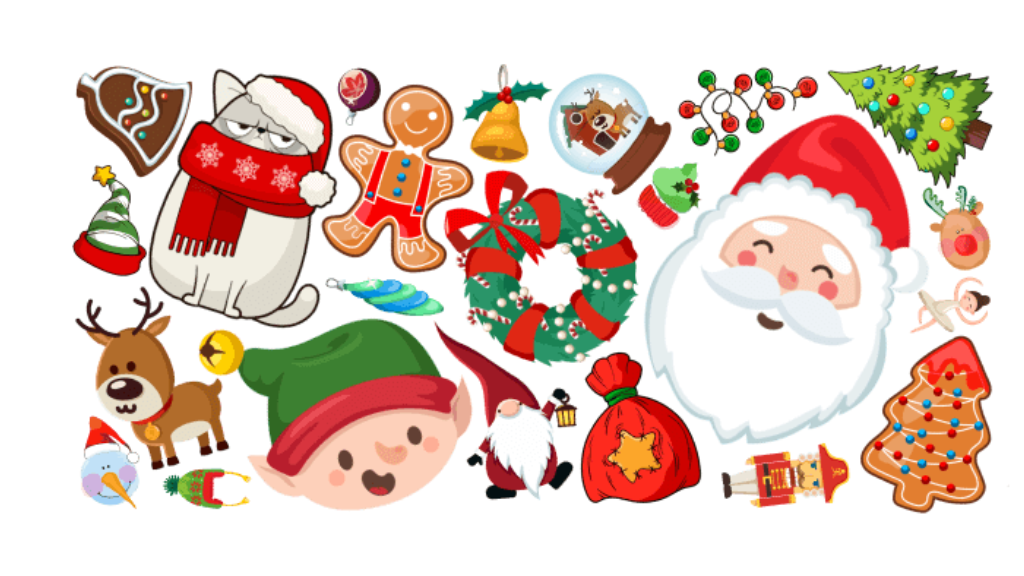 1. Update Website/Create Christmas Landing Page
As the Christmas season approaches, businesses begin to think about ways to market their products and services to appeal to holiday shoppers. There are many different ways to do this, but a few key ideas can help make your Christmas marketing campaign successful. 
First, consider updating your website or creating a special Christmas landing page. This will help to get customers into the festive spirit when they visit your site. You can also use countdowns or special offers to encourage customers to take action.
Finally, don't forget to promote your Christmas campaign on social media. This will help to reach even more potential customers and get them excited about your products and services. By following these tips, you can ensure that your business is ready for a successful holiday season.
2. Create a Holiday Gift Guide
Around the holidays, everyone looks for the perfect gift for their loved ones. But with so many options out there, it can be tough to decide what to get. That's where a holiday gift guide comes in handy. 
Creating a gift guide makes it easy for your customers to find the perfect present. And because you know your audience, you can tailor the guide to their needs. For example, you could segment it into "Gifts for Him" and "Gifts for Her." 
This will show your customers that you thoughtfully consider their needs and want to help them find the best possible gift. In addition, a holiday gift guide is a great way to promote your products and drive sales.
So, if you're looking to make things easier for your customers this holiday season, consider creating a gift guide. It could be just what they need.
3. Use in-Browser Push Notifications
An online marketer knows, getting people to visit your website is only half the battle. Once they're there, you need to find ways to keep them engaged and coming back for more. That's where push notifications can be a real game-changer.
By sending timely, relevant messages straight to your customers' phones, you can effectively drive traffic back to your site and enhance the customer experience at the same time. And when it comes to Christmas marketing, push notifications are a powerful tool.
You can use them to send regular updates on sales, discounts, countdown timers, and more. Just remember to keep things in check – too many messages and you risk driving people away.
Personalize your messages as much as possible and take advantage of discounts and offers to nudge people in the right direction. Done right, push notifications can help you make the most of the holiday season.
4. Christmas Paid Advertising Campaign Ideas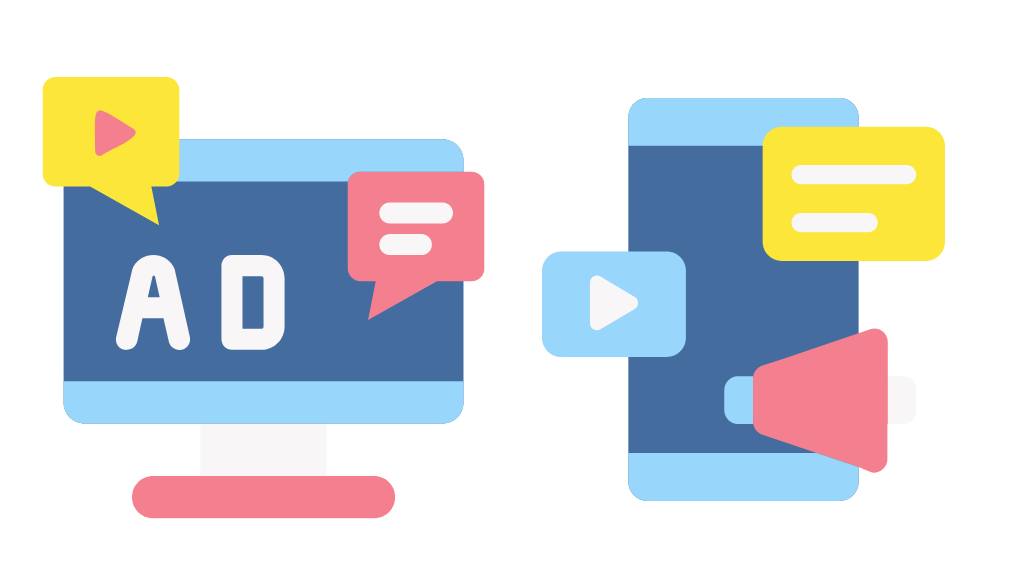 Are you looking for ways to increase your Christmas sales? If so, then you should consider investing in some paid advertising campaigns. Paid ads can be a great way to reach new customers and promote your Christmas specials. Here are a few paid advertising ideas to get you started:
Facebook Ads: With over 1.5 billion active users, Facebook is a great platform for reaching potential customers. You can create targeted ad campaigns that reach people based on their interests and demographics. For example, you could target people who live in your city and who have expressed interest in Christmas-related topics.
YouTube Ads: YouTube is another excellent platform for promoting your business. You can create video ads that target potential customers based on their interests. For example, you could create a holiday-themed commercial or an informative video about your Christmas products or services.
You can use the AI services of RAV.AI to create a perfect professional video for Christmas. With its built-in features, you can add different effects, transitions, audio, and anything according to your theme. Add a link to the inspirational video and get exact same video in no time.
Also, Check: How To Learn Video Editing For YouTube?
Instagram Ads: Instagram is a popular social media platform with over 800 million active users. You can use Instagram ads to reach potential customers through sponsored posts and targeted ads. For example, you could promote your Christmas specials through sponsored posts on popular Instagram accounts or target people who live in your city and who have expressed interest in Christmas-related topics.
Also, Check: AI Advertising Examples: The Future of AI in Advertising
5. Christmas Social Media Marketing Posts
You might have many ideas already for your Christmas social media posts, but here are additional ideas to consider:
Update your social media cover photo: As the holidays approach, now is the perfect time to give your social media account a festive makeover. One simple and effective way to do this is to update your cover photo. You can use a holiday-themed image or simply add some holiday elements to your existing cover photo.
This is a great way to grab your audience's attention and let them know that you're excited about the holiday season. You can also use this opportunity to promote any holiday sales or special offers that you may be running.
So, take a few minutes to update your cover photo and get ready for a festive and successful holiday season.
Use Christmas hashtags: Hashtags are a great way to get more engagement on your social media posts, and Christmas is the perfect time to take advantage of this strategy.
There are a number of popular Christmas hashtags that you can use to promote your content and using a mix of these hashtags can help you reach a wider audience. Some of the most popular Christmas hashtags include #Christmas, #Xmas, and #Santa.
If you're looking for something more specific, you can also use hashtags like #ChristmasTree or #ChristmasShopping. Whatever hashtags you choose to use, be sure to mix them up and use a variety of them to reach the widest audience possible.
Christmas contests: Run a Christmas contest to engage and incentivize your audience. Everybody loves a free goodie, especially at this time of year! Did you know that 33% of holiday shoppers will wait until there is a sale or promotional offer before they check out your business this season? 
Hence running a contest pre-Christmas week can help you garner good interest and engagement from your followers. This is also a strategy for you to ask them to tag their friends and share their love. This way, you not only increase followers but also become more visible to other people. 
The contest can be anything simple, from writing the 'best caption for a post' to creating a 'jingle for your brand' or simply clicking a 'Selfie with your gang outside our store'.
Choose an idea that best suits your business and go ahead with it! Be sure to provide attractive prizes that will incentivize people to participate. Good luck!
Share a Christmas video: Christmas is a time for giving, and what better way to show your customers that you care than by sharing a heartfelt holiday video? A Christmas video is a great way to engage with your audience and promote your brand.
By featuring your employees in the video, you can show customers the human side of your business and build relationships. And because videos are more engaging than static posts, you can reach a wider audience and boost your Christmas sales.
So, if you're looking for a creative and effective way to market your business this holiday season, consider sharing a Christmas video.
Share a traditional Christmas recipe from your cookbook: As we all know, Christmas is a time for good food. Whether you're enjoying a traditional family recipe or a modern twist on a classic, good food is an important part of the Christmas celebration. And what better way to share your love of food than by sharing a recipe with your social media family?
If you're not into cooking, you can always experiment with the perfect Christmas cookbook. Throw in your recommendations for sweaters, stockings, uggs, headbands, earrings, Santa caps, socks, etc. Make sure all the clothes and accessories have a hint of red and green.
Even though your business might not be connected to the food and beverage or fashion industries, it's always a good idea to show your holiday spirit. After all, Christmas is a time for giving, and what better way to give than by sharing your love of good food and fashion with others?
Do some charity gifting or donate to an NGO: The Christmas season is all about giving and spreading cheer. Even Santa comes to town and leaves beautiful gifts for all his loved ones. So if your business decides to do some gifting or donating, then make sure your social media accounts talk about that.
In today's times, consumers are happier to collaborate or buy from brands that care, are socially responsible, and contribute to their community. Post pictures tagging the organization and let others know that they can help the cause, too, by donating. 
These activities are not just restricted to big brands anymore; even small businesses indulge in such activities and contribute in their own small way to the lesser privileged communities. 
Not only is this a great marketing tool, but it will also make you feel good about yourself and your business. So go ahead and choose a charity or NGO to donate to this Christmas season!
Final Notes
Christmas ads are a great way to get people into the holiday spirit. They can also be used to increase brand awareness and drive sales. While many people think of Christmas ads as being cheesy or over-the-top, there's no reason they have to be. With the right tools, you can create beautiful and festive ads that your customers will love.