If you are planning to start YouTube or want to boost your channel's growth, you might have this question popping into your mind:
What do YouTubers use to edit videos?
You may use the same YouTube video editor app or tool, but the results may not always be the same. That's because you also have to focus on the quality of content apart from the video's quality.
Anyhow, this article is all about the best video editor for YouTube. So, let us get into it!
What Do YouTubers Use To Edit Videos?
Top-rated Youtubers such as Marques Brownlee, Mr. Beast, Casey Neistat, and Peter McKinnon use editing software such as Adobe Premier Pro and Final Cut Pro. Now, both these YouTube video editors for PC are paid and offer top-notch features.
Further, many of these YouTubers have dedicated production teams who handle all the post-production-related hassle. So, they've got multiple ways to ensure high-quality video output.
So, a beginner should focus on free YouTube video editors to kick-start his content creation journey. Later, you can opt for video editing services or Ai-powered video editors. Anyhow, we will explain the best video editing software, too, for your convenience.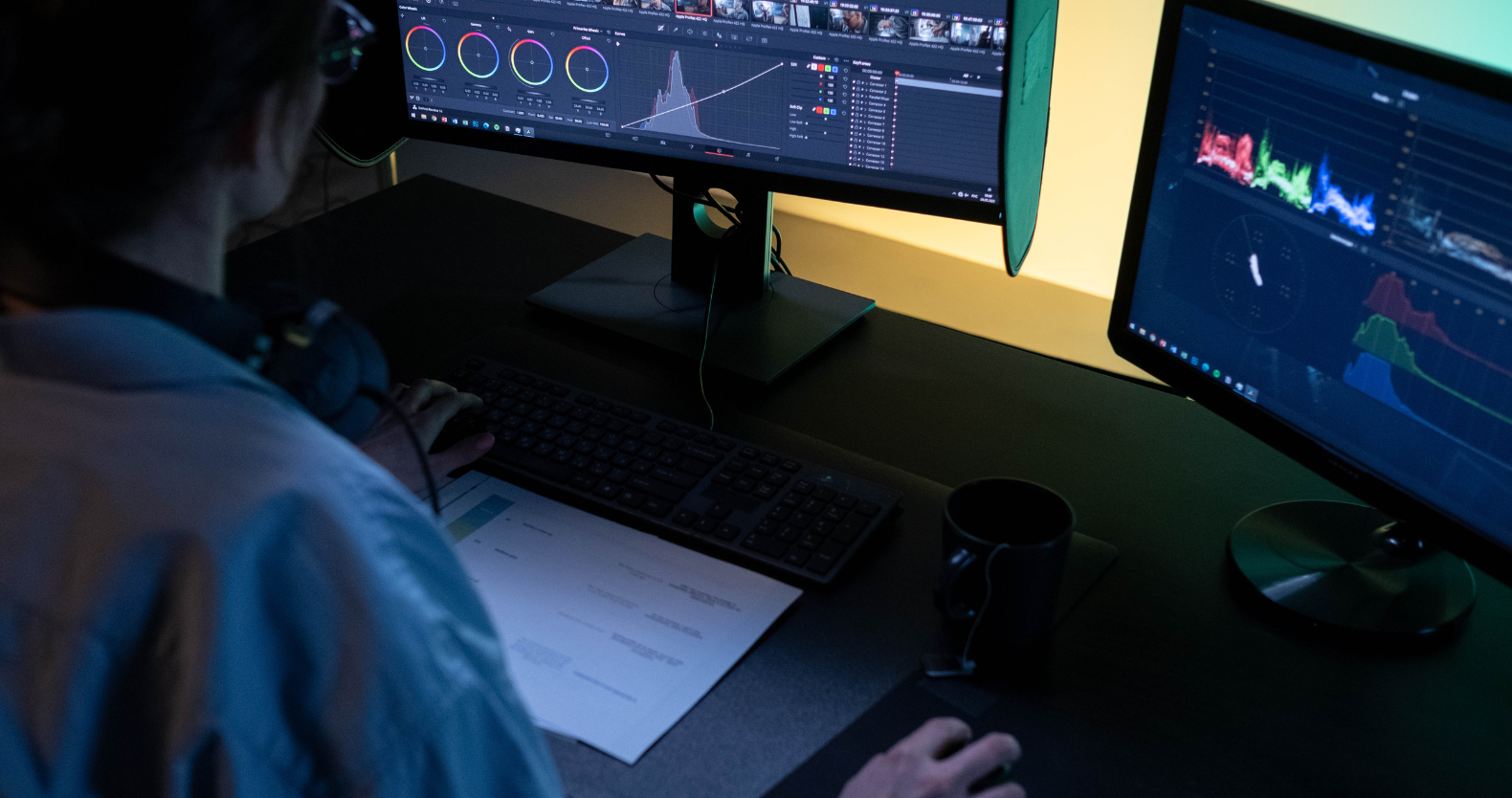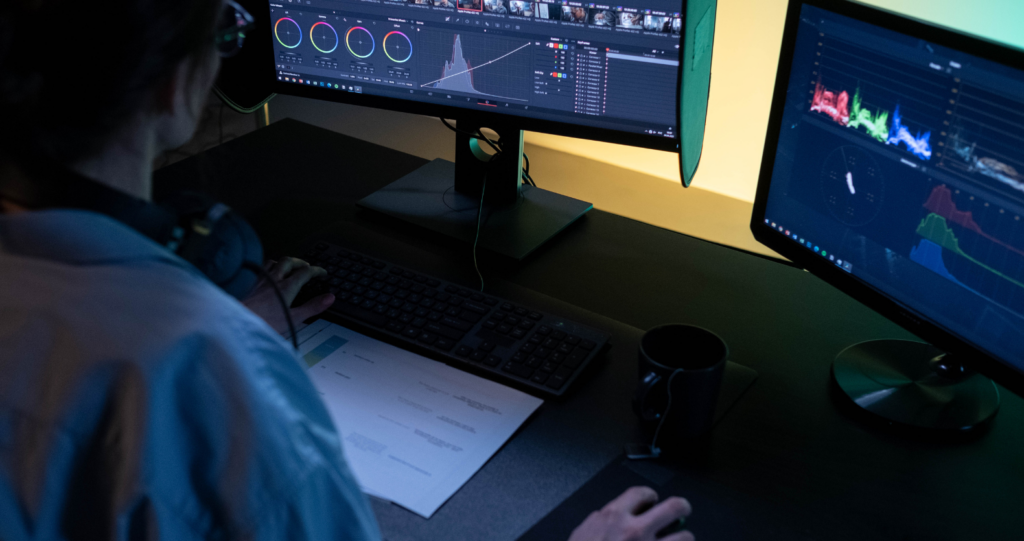 10 Best Video Editing Software for YouTube
So, here is a list of some of the best Beginner free video editing software for YouTubers just like you. So, let us take a look at them!
First up, we have Adobe Premiere Pro. It is one of the Best video editing software for youtube without a watermark available today. Therefore, it has become the go-to choice for YouTubers, filmmakers, and businesses.
With Adobe Premiere Pro, you can create high-quality videos quickly, using a range of features such as unlimited tracks for audio and video clips, native support for virtually any camera format, real-time previewing with title overlays, multi-cam editing capabilities, color correction tools, animation effects, and transitions.
These features allow YouTubers to produce professional-looking videos without having expensive or complex hardware or software. In addition to these basic features, Adobe Premiere Pro also offers a wide range of advanced options and effects to help content creators take their production value up a notch.
For example, the program includes powerful color-correction capabilities that can be used to give videos an extra creative touch, as well as 3D editing tools for creating unique graphics for titles and other visual elements.
With Final Cut Pro, Youtubers get access to the best editing tools available. In addition, it offers intuitive UI, a powerful set of features that make it easy for them to create stunning visuals and content quickly and easily.
So, whether you are creating educational tutorials or entertaining videos, you can use Final Cut Pro to craft your stories with superior sound design, smooth transitions, and color grading.
Anyhow, you also get advanced features such as an intuitive timeline to manage and organize their media files and advanced editing tools that make it easy for them to perform tasks like chroma keying or green screening.
Plus, the software's integration with other Apple devices means Youtubers can easily transfer their projects between Macs, iPhones, iPads, and Apple TVs. This makes it simple for them to share videos with viewers across different platforms.
Rav.ai is gradually becoming everyone's favorite video editing solution. Whether you are a filmmaker or a YouTuber, rav.ai has something for every content creator. Call it a video editing tool, service, or platform; it makes the whole video editing process a breeze.
Rav.ai is an Ai-powered video editing solution that lets you edit high-quality videos with no minimal human input.
All you have to do is to import media, add edit notes, share a reference video (any form), and leave the rest on Rav.ai. It will convert your raw footage into a professional-looking video in no time. You can always request multiple edits if you aren't satisfied with the initial output.
That's how easy it is to use Rav.ai for creating YouTube videos. You can also use it to edit YouTube shorts, TikTok video ads, and more.
If you are looking for a reliable Youtube video editor for pc, the EaseUS video editor is for you. Youtubers widely use it to create high-quality videos with ease. That's because it offers a wide range of features that enable users to edit their videos quickly and efficiently.
Its intuitive interface makes it easy for beginners to get started creating stunning content in no time. In addition, its powerful features make it suitable for those who have more advanced video editing needs.
Furthermore, the software comes with built-in support that provides tutorials and tips on how to use the program effectively. This enables users to become proficient in using EaseUs Video Editor quickly and easily. With all these advantages combined, there's no wonder why so many Youtubers on EaseUs Video Editor for their video editing needs.
The Lightworks video editor is a powerful and versatile editing software for editing YouTube videos. It has an easy-to-use user interface, with drag-and-drop features that make arranging and editing clips quickly simple.
It also offers advanced features such as color correction, audio mixing, 4K support, multi-cam support, video stabilization, chroma key, and more.
This helps YouTubers to create high-quality videos that look great on any device. Lightworks also includes built-in VFX tools such as Lens Flare and Motion Tracking, which allows content creators to add stunning special effects to their videos with minimal effort.
The software is available for both Windows and Mac users, making it accessible for all YouTubers regardless of their setup. With Lightworks, YouTubers can create videos that stand out and look professional with ease. The software is reasonably priced and offers a range of options to suit different budgets.
All in all, Lightworks video editor is an excellent choice for any content creator looking to take their channel to the next level.
iMovie is one of the Best video editing software for beginners. It allows you to easily edit videos in HD quality, create beautiful effects, add music, and even share your creation online.
iMovie is great for creating YouTube videos as it has all the tools you need to make engaging content. With iMovie's intuitive interface, editing clips together is a breeze. You can also add transitions between scenes, adjust color settings, and more.
Moreover, iMovie's built-in library of soundtracks makes it easy to find the perfect background music for your videos.
Further, you can easily trim or split clips and even add titles and text if needed. With its many features, iMovie makes it easy to create high-quality YouTube videos with minimal effort.
Adobe Premiere Rush is a powerful video editing tool designed for creating compelling videos quickly and easily. It supports a wide range of features, such as multi-track editing, color grading, motion graphics, and audio mixing.
It is designed to be user-friendly and intuitive, making it suitable for both beginners and advanced users alike.
With Premiere Rush's comprehensive feature set and fast performance, you can create professional-looking YouTube videos with minimal effort. So if you're looking for a great video editor specifically designed for YouTube content creation, Premiere Rush is definitely worth considering.
Blender is a one powerful and free open-source video editor that can be used for creating professional quality videos for YouTube. Even many professional level Youtubers use it. That's because its intuitive interface makes it easy to use.
Other than its friendly UI, it also has an extensive range of features, including all the standard tools you would expect from a professional-grade editor.
Blender's powerful render engine can also produce high-quality video with speed and efficiency. On top of all this, it also has support for 3D animation and VFX, game engine integration, and more.
Who doesn't know about Fimora? It is rated as one of the best Youtube video editing software. It offers professional-level editing tools that make it easy to create stunning videos with incredible visuals and audio.
This user-friendly software comes with an intuitive timeline editor, scene transitions, titles, text effects, soundtracks, and music libraries.
With Filmora's powerful features, you can easily enhance your YouTube videos with advanced features like color correction, chroma key (green screen), or special effects. You can also upload directly to YouTube from the program after you're finished editing your video.
So, if you are looking for an easy-to-use video editor that can give your YouTube videos a professional look, Filmora is definitely worth considering.
Vsdc Video Editor is q quite reputable video editing software that is well-suited for creating and editing YouTube videos. Like other YouTube video editing software, it comes with a range of editing tools.
For instance, it lets cut, trim, and merge videos, and add audio, effects, and subtitles. There's also support for 4K resolution video, making it ideal for high-quality YouTube uploads.
You can also use Vsdc Video Editor for comprehensive color correction. It offers chroma key (or green screen) functionality, too, enabling you to overlay one image onto another in post-production.
In addition to these features, Vsdc Video Editor comes with advanced tools such as slow motion and speed effects, picture-in-picture overlays, and animation. There's also support for multiple formats and devices, making sharing your videos on YouTube or other platforms easy.
In short, the VsDc video editor is packed with many advanced features. So, many YouTubers also use it for creating quality videos.
Many famous Youtubers make use of ShotCut Video Editor for their video editing needs. This YouTube video editing software has become increasingly popular with creators because it is easy to learn and offers a range of features that allow them to create professional-looking videos.
It also provides support for 4K resolutions, so Youtubers can produce content in stunning quality. Furthermore, it supports various input and output formats, making it versatile enough to suit any project.
Final Thoughts
So, now you know pretty much all about the common query, "What do you tubers use to edit videos?" As mentioned, there are a variety of video editors that they use. Further, they may even opt for video editing services such as Rav.ai.
Beginners can also use any free video editing tool for YouTube. However, if you have the budget and want the best video output, consider using Rav.ai. It's an automated video editing solution designed for anyone who wants high-quality video output without spending extra time. Try it out today!
Frequently Asked Questions!
1: What do most YouTubers use to edit videos?
Many YouTubers edit their videos using Adobe Premier Pro and Final Cut Pro. All these YouTube video editors for pc are paid and offer top-notch features.
2: What free editing apps do YouTubers use?
To-rated Youtubers use paid video editing softwares such as Final Cut Pro X and Adobe Premier Pro. If we talk about free video editing software, you can consider Filmora, iMovie, and Rav.ai.
3: What does PewDiePie use to edit?
PewDiePie uses Adobe Premier Pro CC to edit his YouTube videos. Adobe Premier Pro CC is a well-known YouTube video editing software.
4: Do most YouTubers edit their own videos?
Well, most Youtubers do. However, many Youtubers have dedicated video editing teams. Some also use automated video editing solutions.