So you want to know "Is video editing lucrative in 2023?"
It seems like a logical question after the emergence of AI video editing tools. And nobody can deny the fact that the video editing industry is booming. If you are a skilled professional, there is a lot of money to be made as a video editor.
But first, it is essential to understand "Is video editing lucrative in 2023?"
In this blog post, we have discussed the topic in detail. You will get to know the average salary for video editors. Moreover, you'll find out about the demand for video editors, and learn how easy it is to get started in this industry.
Is Video Editing a Good Career?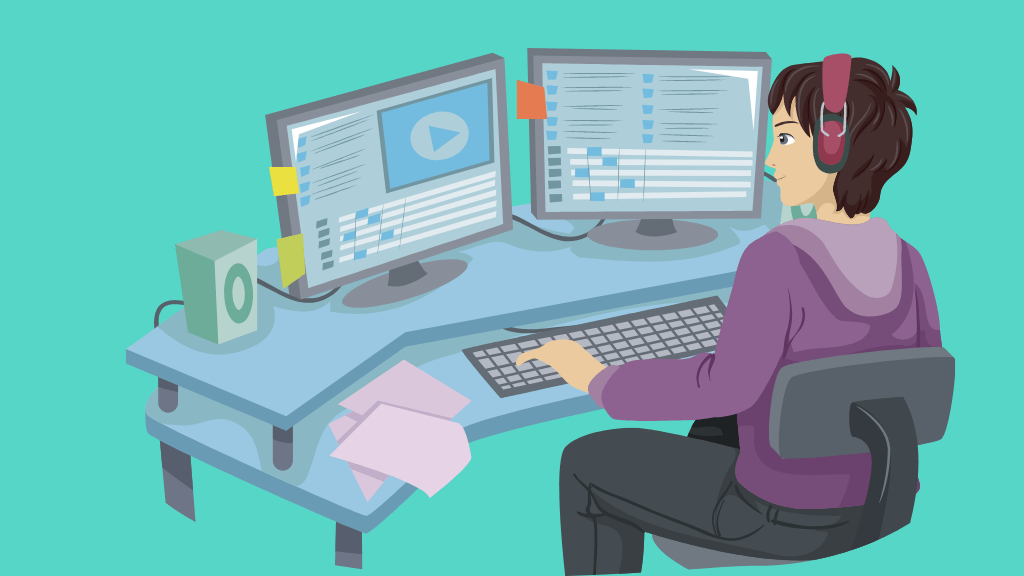 Video editing is a promising career path, with plenty of opportunities for growth in the coming years. There is a high demand for video editors as more businesses use video as a marketing tool. It is estimated that by the end of 2022, online videos will make up 82% of all consumer internet traffic. This increase in demand means that there are plenty of opportunities for video editors to find work.
So if you're considering this field, brush up on your skills and stay up-to-date with the latest apps. You can succeed in this exciting industry with hard work and dedication. There are many reasons why video editing is such a popular and in-demand field.
For one, the growth of social media has created a massive demand for online videos. With platforms like YouTube, Instagram, and Facebook, businesses and individuals are looking for ways to create engaging video content.
Another reason why video editing is so popular is that it's a relatively affordable way to get into the film industry. Unlike other jobs in the industry, which require expensive equipment or years of experience, all you need to get started is a computer and some essential editing software.
What's the Average Video Editing Career Salary?
Video editing is a growing field with many opportunities. The average salary for a video editor is $40,000. However, salaries can range from $25,000 to $100,000 depending on experience, location, and company size. Video editors with more experience and who work in larger companies typically earn higher salaries.
The location also plays a role in salary. Video editors who work in cities with a high cost of living, such as New York or Los Angeles, earn higher salaries than those who work in smaller cities or rural areas.
Video editing is a creative field, so the size of the company you work for can also affect your salary. Video editors who work for small companies or startups may earn less than those who work for larger production studios or advertising agencies.
If you're interested in a career in video editing, research salaries in your area and the companies you're interested in working for. With experience and a strong portfolio, you can expect to earn a good salary as a video editor.
4 Simple Steps to Start a Career in Video Editing:
Video editing is an in-demand skill set in today's media landscape. If you're thinking of starting a career in video editing, you should know a few things. Here are four steps to get started in this field:
Find Your Niche
The first step is to find your niche. What type of videos do you want to edit? There are many different genres, from music videos to documentaries. Once you've found your niche, research the specific skills needed to excel in that area. For example, if you want to edit music videos, you'll need to be well-versed in audio mixing and sound design.
Learn the Tools of the Trade
Next, you'll need to learn the tools of the trade. What software do you need to know to be a successful video editor? There are many different programs, so you must find one you're comfortable with. Once you've found your software, learn its features and capabilities.
Create a Showreel
Once you've mastered the basics, creating a showreel is time. This is a compilation of your best work that potential employers can use to assess your skills. Make sure to include various types of videos in your showreel, so employers can get an idea of your range as an editor.
Do Networking
Finally, don't forget to network. Get involved in the video editing community and meet other professionals in your field. Attend industry events, join online forums, and connect with others on social media. The more connections you make, the better your chances of landing a job in video editing.
With these four steps, you'll be well on your way to starting a successful career in video editing.
Is Video Editing for Me?
You may be wondering, is video editing for me? The answer is, it depends! If you are passionate about videos and film, then video editing could be a great career choice. However, if you're not interested in the creative aspects of video editing, then it might not be the right fit.
To become a video editor, you will need to have strong technical skills and be able to work with different types of software. You'll also need to communicate well with other team members, as you'll often be working on projects with others.
If you're thinking about becoming a video editor, then take some time to research the field and see if it's something you enjoy doing. There's no wrong answer, so don't be afraid to explore your options!
Who Can Video Editors Work For?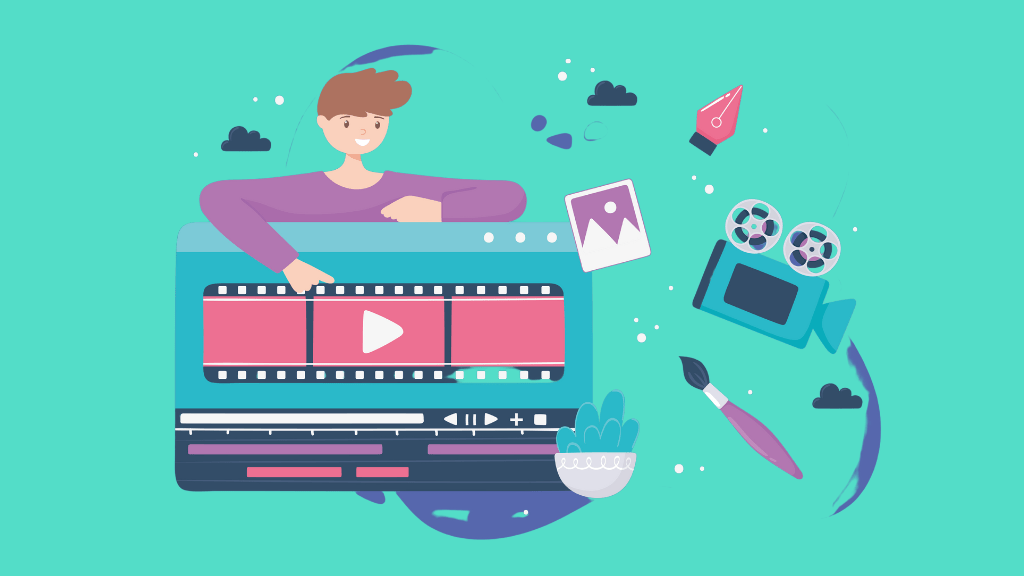 There are many places where video editors can find work. Some of the most common places are:
-Advertising agencies
-Television production companies
-Film production companies
-Web design firms
-Multimedia firms
-Corporate communications departments.
However, with the advent of high-quality video cameras and editing software becoming more affordable and easier to use, many small businesses and even individuals are hiring freelance video editors to create videos for their websites or social media pages.
So really, the sky is the limit when it comes to finding work as a video editor. You just need to be creative and resourceful!
What Are the Educational Requirements?
Most employers require video editors to have a bachelor's degree in film or multimedia studies. However, many video editors get their start in the industry by working as assistants to more experienced editors.
Several post-secondary programs offer certification in video editing. These programs can be found at community colleges and technical schools.
What Skills Do You Need for Video Editing?
In addition to having an eye for detail and a creative mind, video editors need to have strong technical skills. They must be proficient with video editing software, such as Rav.AI, Final Cut Pro, and Avid Media Composer.
They should also understand compression formats, file types, and codecs well. And since they will often be working with clients or other production team members, video editors need to have strong communication and interpersonal skills.
Overall, working as a video editor can be a very rewarding experience. It's a great way to use your creativity and technical skills to make a living. And with the proper education and training, it can be a very lucrative career. So if you're considering getting into video editing, don't hesitate! Just go for it!
Is Video Editing Good for Freelancing?
Yes, video editing is an excellent option for freelancing. Video editors have many opportunities, as businesses and individuals increasingly need videos for their websites, social media, and marketing campaigns. Video editing is a creative and technical skill that can be used to create compelling and engaging content. With the right skills and experience, you can land high-paying clients and build a successful freelance business.
If you're thinking of starting a freelance video editing business or are already a freelance video editor looking to take your business to the next level, this section is for you. We'll cover everything you need to know about freelancing as a video editor, from finding clients to setting your rates.
So, is video editing lucrative? Yes, it can be! You can build a successful freelance video editing business with the right skills and approach. Now, dive in and learn everything you need about freelancing as a video editor.
Some Tips for Freelance Video Editing Career
When it comes to finding clients as a freelance video editor, there are a few avenues you can explore.
Search for Gigs
First, you can search for job postings on job boards or freelancer platforms like Upwork. You can also reach out to businesses or individuals who may need video editing services. Finally, you can network with other professionals in your field to find potential clients.
Pitch Your Work
Once you've found some potential clients, you should start pitching them your services. When pitching your services, highlight your skills and experience, as well as any relevant case studies or samples of your work. You should also clearly understand the client's needs and objectives for the project. Once you've landed a project, it's time to start working!
Start a Project
As a freelance video editor, you'll be responsible for creating engaging and compelling videos that meet the client's needs and objectives. This will involve planning and storyboarding the video, editing footage, adding graphics and effects, and more. To succeed in this role, you'll need strong creative and technical skills and experience using video editing software.
Setting Rates
When setting your rates as a freelance video editor, there are a few factors to consider. First, you'll need to decide whether you want to charge by the hour or the project. You should also consider your experience level, the project's scope, and the client's budget. Once you've decided on your rates, communicate them clearly to potential clients.
The Bottom Line
Video editing is a very in-demand and lucrative career option. So if you're looking for a creative and in-demand career, video editing is worth considering. With the right skills and software, you can command a high salary and enjoy a successful career in this exciting field.