YouTube Shorts have also become as popular as TikTok and Instagram reels. These short (up to 60 seconds) videos entertain people in so many ways. Even some pro-level YouTubers have started making YouTube shorts just because of its popularity.
Like other videos, YouTube shorts also need some sort of editing. Luckily, many best video editing apps for YouTube shorts are available. But which one works the best? Well, that's exactly what we are about to find.
H2: Best Video Editing Apps for YouTube Shorts
1: InShot
2: KineMaster
3: CapCut
4: Quik
5: Filmora Go
6: YouCam Video
7: Rav.ai
1: InShot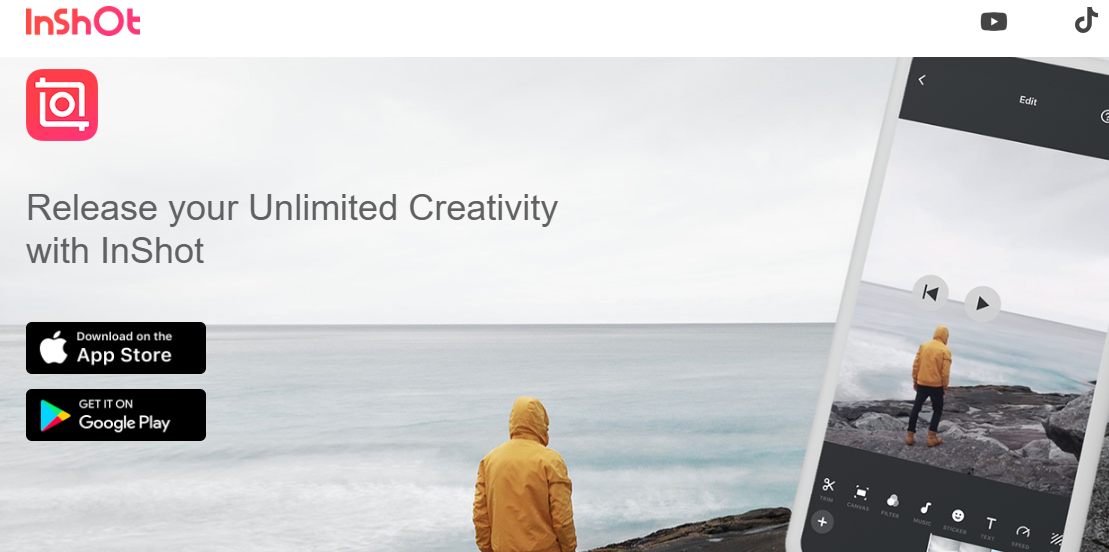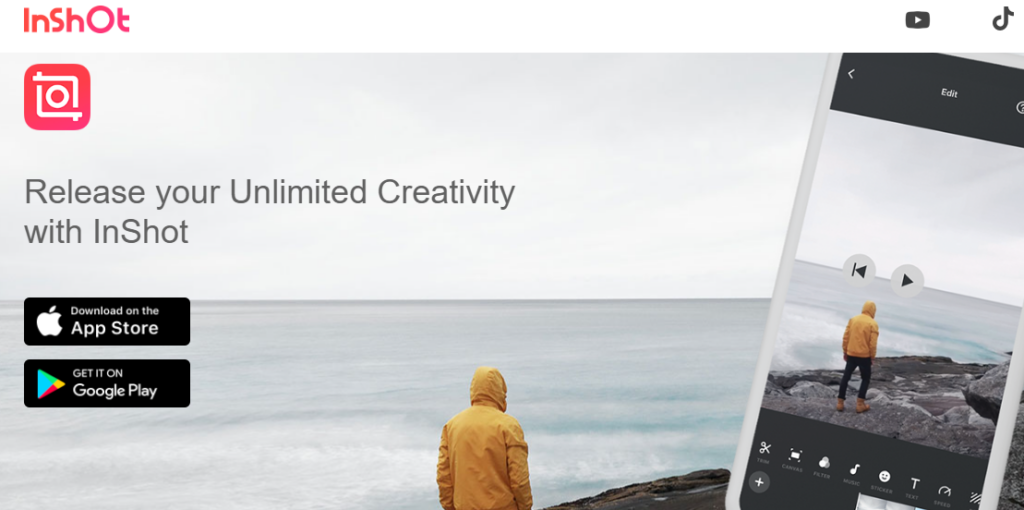 We think InShot is one of the best video editing apps for YouTube shorts. There are many reasons for this mobile app's popularity. Not just for YouTube shorts, the InShot video editing application is widely used by many other social media content creators as well.
First and foremost, it's the interface of the app that is so intuitive for beginners. Every feature and control is nicely positioned.
You can edit as many short videos as you want. Further, the app also lets you edit photos and make different collages, all from a few taps of buttons.
Users can also change the video background, add music, and filters, crop the video, and set the aspect ratio of their choice.
All in all, there are very few areas where this app lacks. Most importantly, it offers every video editing feature a beginner-level content creator could think of.
Key Features:
Pretty Simple and easy to use
Offers tons of video elements, text options, and filters
InShot also has its own music library
Cons:
You can't export videos without the watermark (free version)
2: KineMaster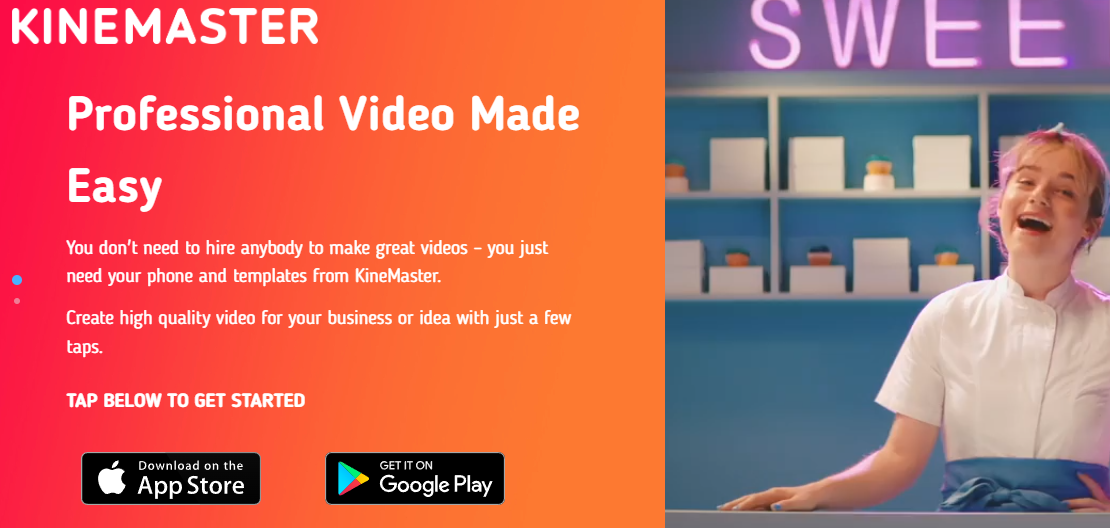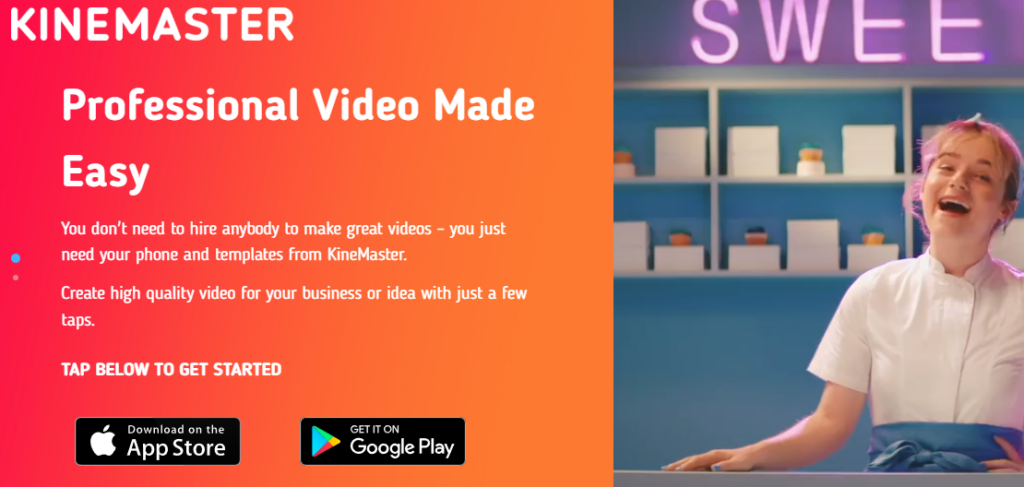 KineMaster is another popular video editing app for Android. It is one of the best video editing apps that offers precise editing controls. So, even if you are a pro-level content creator, you won't be disappointed by the features and functionality of this editing application.
Right from the start, the app's user-friendly interface helps you start editing a professional-looking YouTube short video in no time.
Furthermore, you can add pretty much all types of video elements to your videos. There are cool emojis, filters, and music tracks available too.
The timeline lets you add even multiple music tracks and video elements. In addition, you can add text to your video. In short, KineMaster lets you make short videos that could help you engage with the audience.
KineMaster offers a paid subscription plan as well. Initially, you can sign-up for a 7-day free trial period.
Key Features:
You can edit using multiple layers of videos
Ideal for all types of content creators
Loads of cool add-ons
Cons:
The subscription plan isn't affordable
3: CapCut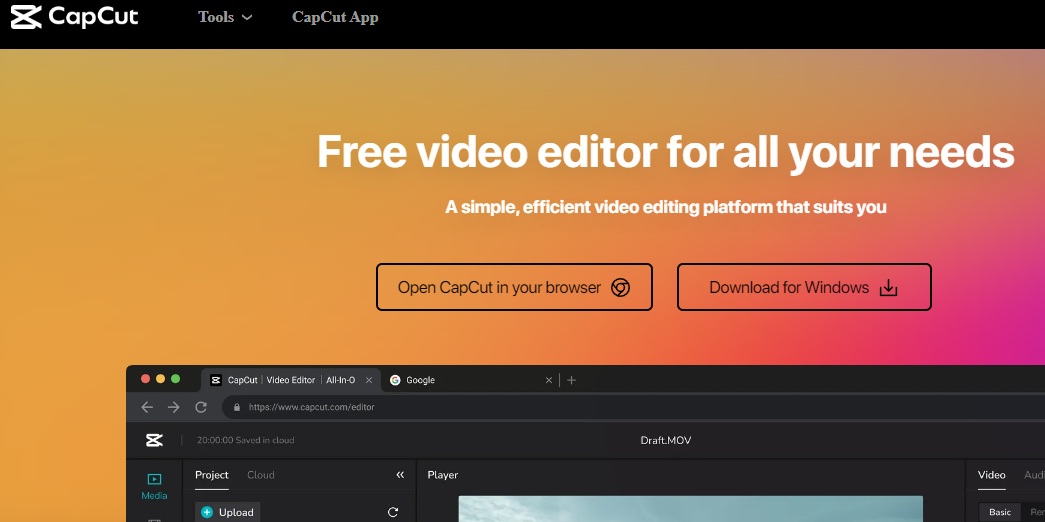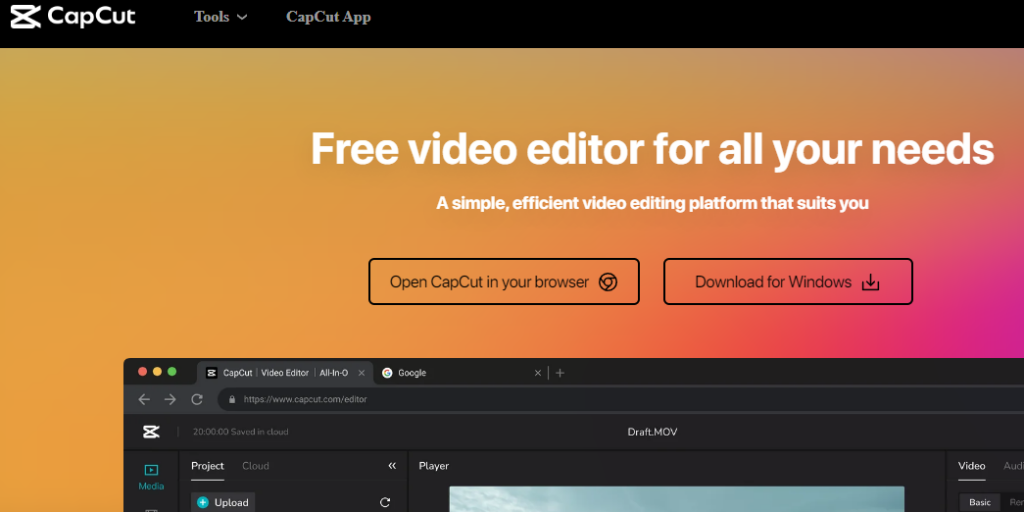 CapCut is an exciting video editing application for smartphone users. The app is backed by Bytedance (the company that owns TikTok). This association gives CapCut a slight edge over other free and paid online video editors.
Anyhow, in reality, the app does offer some neat features. The good part here is that you just have to drag and drop a media file to edit a short video. Obviously, you can always use the available editing controls for more intensive editing.
From a beginner's point of view, we think this app serves the purpose. You can edit and remove background music from videos, add text and a ton of creative elements. In short, for any content creator who is inspired by social media platforms like YouTube, CapCut is the editing app to consider.
Key Features
Easy-To-Use Editing App
Quick Editing Options
Clean User Interface
Cons
Support Max Frame Rate of 60 FPS Only
4: Quik 
There is a lot to like about the Quik editing application. Honestly, it offers almost all the features one could expect from a mobile video editing application. In addition, the app is developed by the famous action camera manufacturer GoPro.
The good part here is that you don't necessarily have to create a GoPro account to access the app. Any smartphone user can download it and edit as many videos as he wants. It is a free editing app. However, some advanced features may require in-app purchases. The free version comes with 25 filters and 18 soundtracks.
One of its unique features is the multi-speed video. Similarly, there are typical filters, soundtracks (as mentioned, you get 18 royalty-free music tracks), and creative video elements.
Since August 2021, GoPro has also announced a backup feature that will automatically save your edited videos on their cloud server for free. So, with such free functionality, it is tough to overlook this editing app.
Key Features:
You Get 25 Filters and 18 Sound Tracks For Free
Supports Multi-Speed Video
Tons of free editing features
Cons:
A Few Features Are Limited to Pro Users
5: Filmora Go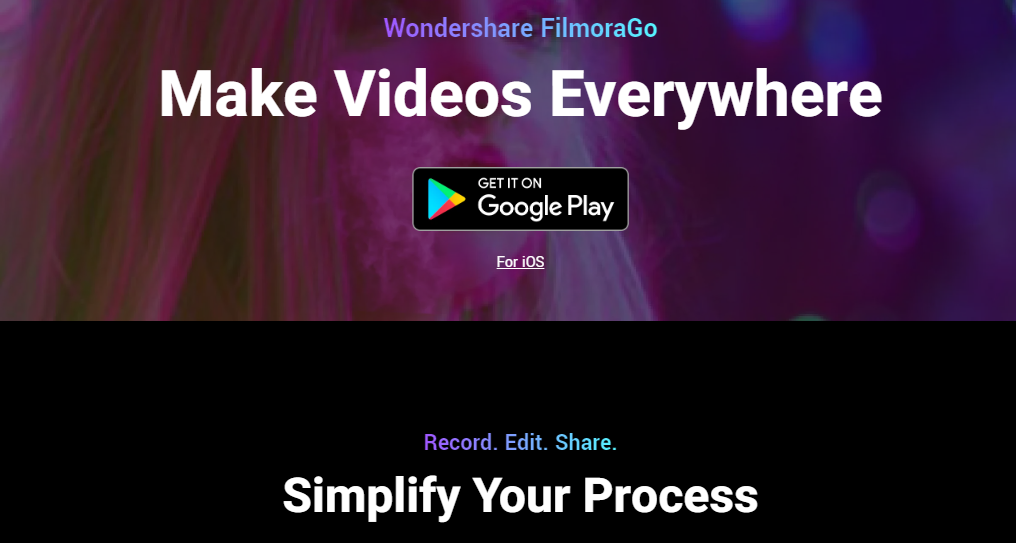 Not long ago, WonderShare introduced a free mobile video editing app which was Filmora Go. Today, it is considered as one of the best Video editors for YouTube shorts. There is almost nothing this app misses
The Filmora Go has been specially designed for beginner-level content creators. So, the app supports editing videos on the go. Just upload your video files, add or edit music tracks, apply some filters and export the video in a ton of video formats. Filmora Go also supports various video formats.
YouTube shorts are pretty brief videos. So, this editing app would be ideal for such videos. Further, Filmora Go is available for both Android and iOS
Key Features:
1080p Video Editing
Supports a Ton of Audio and Video Formats
Easy To Get Started With
Cons:
Free Version Has Watermark Limitation
6: YouCam Video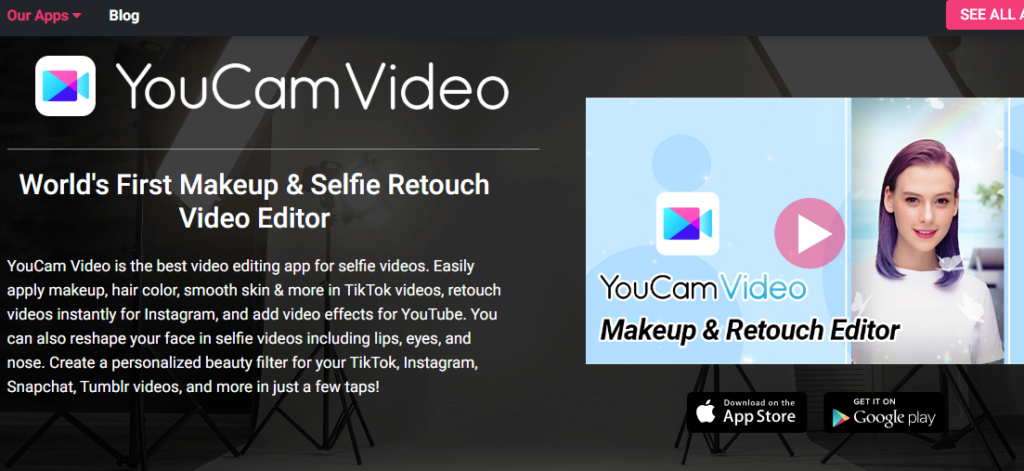 YouCam offers some really interesting features that no other app offers. For example, you can edit your videos with makeup. In addition, the app lets you change the tone of your makeup, hairstyle, etc. That's something that female content creators would really like.
Especially if you are an influencer who talks bout makeup items on social media, YouCam can be really helpful for you. That's because it will let you showcase those products and yourself in a unique way.
You can also change the color of your hair. Similarly, you can also edit the skin tone. All in all, YouCam brings some quite interesting features to the table.
Key Features:
Let's You Play With Your Hair Color, Styling, and Skin Tone
Tins of Other Cool Editing Features
Pretty Easy To Use
Cons:
Many Features are Limited to Premium Members Only
7: Rav.ai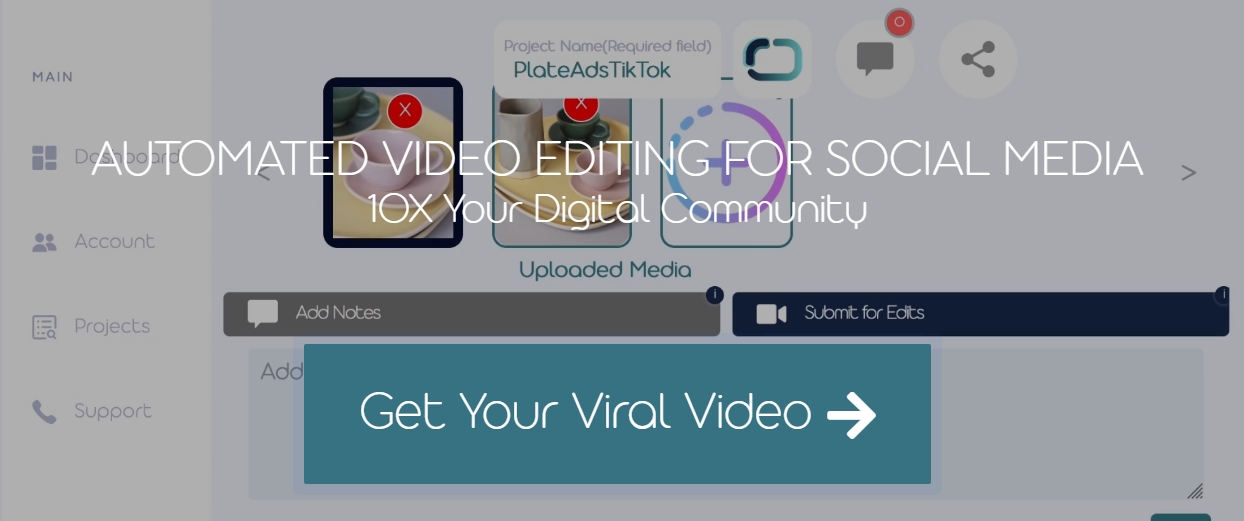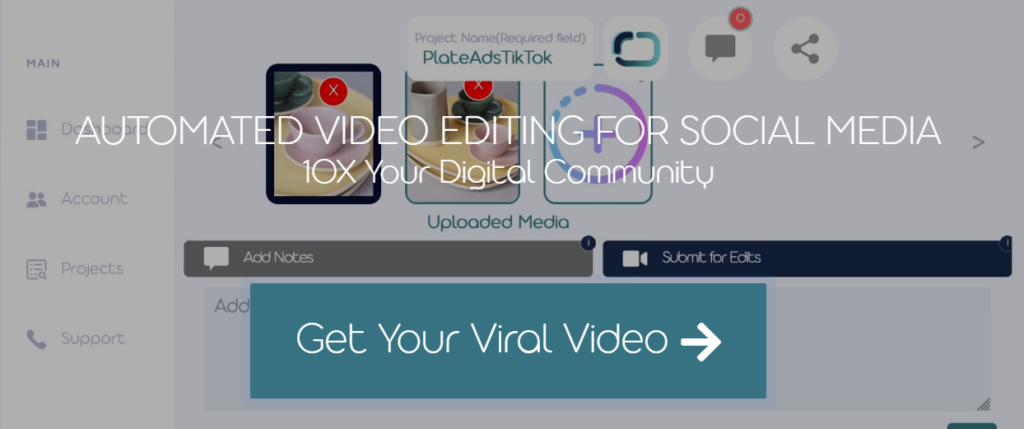 Rav.ai clearly beats all the best video editing apps for YouTube shorts. That's because it is powered by AI (Artificial intelligence). Unlike other video editors, you don't have to manually edit YouTube shorts. Instead, the application does it all for you.
Here is how. You just have to upload a video (that you think is best in the segment), and that's it. Rest, leave all the editing hassle to Rav.ai.
It will automatically select suitable filters, soundtracks, and video elements to make your videos look unique. Moreover, it will show you multiple video outputs, so you get to see the different variations, which helps you choose the best one.
Rav.ai is the favorite video editing app of many vloggers, TikTokers, YouTubers, and even wedding videographers.
So, it is super easy to use. Moreover, it automates your editing process, which no other application does. That's why, for hassle-free and super-fast video editing, Rav.ai is the app to consider.
Key Features:
Best Ai-Powered Video Aiding App for Smartphones
Blazing Fast
Help You Create Engaging Videos on the Go
Remarkable Video Output
Cons:
How to Make YouTube Shorts Viral?
Well, that's not that tough. Almost every content creator on YouTube wants his shorts to go viral. As we mentioned, an edited short video helps you grab your audience's attention. Here is how you can make engaging YouTube shorts:
1: Use the Best Video Editor for YouTube Shorts
We recommend using Rav.ai as your go-to video editor for YouTube Shorts. You can even use this video editing app to edit other social media platform videos. As highlighted earlier, this Ai-powered editor automates your video editing process.
When you use such advanced editing solutions, you end up making high-quality and engaging videos for your audience. So, quality video content always has a higher chance of getting viral.
2: Give Your Videos a Unique Touch
All these editing apps let you choose any filters, text overlays, and creative video elements. So, there is plenty of room to get the most out of your YouTube shorts. We recommend that you should define a particular theme for your brand name.
Keep the tone of the videos the same so that your audience can recognize your brand name instantly when your short video pops out in front of them.
3: Go With a Defined Plan
A defined marketing strategy or plan would help you stay right on top of your competitors. These editing apps are all those essential tools which help you enhance your videos. That's why a defined plan is necessary to back your high-quality YouTube shorts.
Further, when you frequently upload engaging short videos, the chances of your channel videos going viral increase.
Wrap-Up!
Now, you know pretty much all about the best video editing apps for YouTube shorts. You can use nearly any editing app for editing YouTube short videos. For example, InShot, KineMaster, and Filmora Go are some of the best options here.
However, Rav.ai is the only Ai-Powered video editing solution for YouTube content creators. This easy-to-use mobile application opens up new doors to editing quick and hassle-free videos. Download it today!