There are a lot of video editing apps on the market these days. With so many to choose from, it can be hard to decide which one is right for you. In this blog post, we'll take a look at descript reviews and alternatives.
So, whether you're looking to make professional-quality videos or add a little extra polish to your home movies, read on for the best video editing app options!
Also, Check: Kimp.io Review and Alternatives in 2022
Descript Reviews and Alternatives
What is Descript?
Descript is an all-in-one audio and video editor that makes editing easy and fun. With Descript, you can upload media or record directly into the software to transcribe your file into text. You can then edit the text to directly edit your media clips.
Transcriptions are fast and accurate and come with automatic speaker detection. You can also edit out filler words and silence gaps with a single click. Plus, you can record your screen and webcam, edit out mistakes in seconds, and publish to a link for sharing right away.
And if you need even more powerful features, you can access pro editing features like multi-track editing, live collaboration, auto-captioning, and much more. So why wait? Try Descript today and see how easy and fun editing can be!
Review of customers for descript 
Descript has been a game-changer for our team when it comes to collaborating with clients on podcast episodes. With Descript, hosts give us their recordings, then leave us feedback in the form of comments on the transcript. 
This makes communication clear for everyone on our team, and the collaboration features make it possible for us to have our remote team. We could help our clients sound their best with filler word detection, something that would not be an effective option if we were editing with audio alone. 
Overall, Descript has made it easier for us to provide a high level of service to our clients, and we're incredibly grateful for that.
Pros
We've been using the transcription feature a lot lately to clean up our audio files. It's been working really well! We love how easy it is to edit audio using the auto transcription. It allows for other great features like filler word and word gap detection/removal. 
The integration with Zapier allows us to import new media, and the publishing integrations allow us to export to hosts and other apps we use in our client's workflows. Overall, we're really happy with how this tool is performing!
Cons
Descript is a powerful audio editing tool, but there are a few ways it could be even better. For more advanced editing, it would be great if there were integrations with Adobe Audition that would make it easy to locate spots that have been commented on and then reimport or sync the changes.
For our workflow, we would also love if we could utilize an API to directly integrate Descript with our workflow rather than needing to utilize Zapier. These improvements would make Descript an even more indispensable part of our audio editing toolkit.
Reasons for choosing Descript
Our team decided to switch to Descript for podcast editing for several reasons. First, the software is incredibly user-friendly. It has a sleek interface that is easy to navigate, and it includes helpful features like automatic transcription that make the editing process much simpler. 
In contrast, our previous software, Heisenberg, was difficult to use and required a lot of training for new team members. We also used to use Audition, but it was becoming increasingly difficult to train other team members on how to use it effectively. 
As a result, we decided to switch to Descript, which streamlined our whole team's editing process. 95% of our podcast editing now takes place on Descript, and we couldn't be happier with the results. Thanks, Descript!
Also Check: Videochops Reviews and Alternatives Editing Tool in 2022
Other Descript Alternatives
There are several alternative video editing software programs to Descript, which we will discuss here. Ultimately, the best Descript alternative for you will depend on your specific needs and Video Editor Capabilities desired. So read the below options. 
Otter.ai
Otter.ai is a popular option for individuals and small businesses who need affordable transcription services. The Otter.ai platform is best suited for transcribing very clear voice conversations, such as Zoom meetings and one-on-one interviews.
Otter's computer transcription isn't perfect, but you can edit Otter's transcripts to fix any inaccuracies. You may consider another option if you need a transcription service that can handle more complex audio, such as lectures or group discussions.
Rav.ai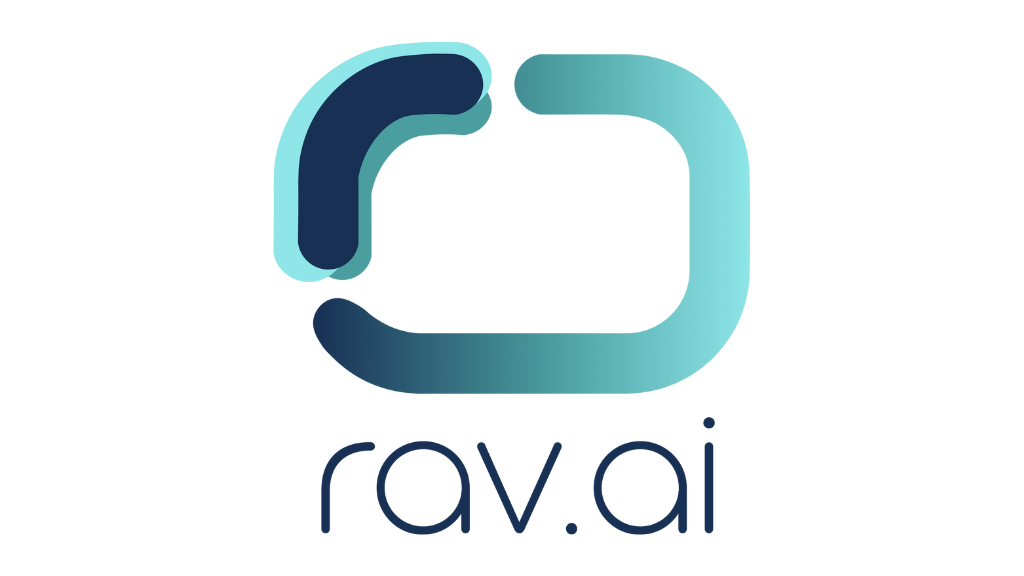 Rav.ai is a cutting-edge video editing platform that makes it easy to create outstanding videos. It's a perfect alternative for descript. Powered by AI, it offers a range of features that make it simple to get great results. 
For example, the sound and noise filters make it easy to clean up audio, while the subtitle function makes it easy to add captions. The platform also offers a range of effects that you can use to enhance video results. Best of all, Rav.ai is very affordable, making it a great option for businesses and individuals alike.
Sonix
Sonix is a great choice for people who need to transcribe and translate their audio because they offer transcription in over 40 languages. With Sonix, you can also add captions and subtitles to your videos, collaborate with other team members in real time, and share your videos on the web. 
Sonix also integrates with a variety of other software so you can enjoy a seamless workflow. Whether you're looking to transcribe an interview for a blog post or need to caption a video for YouTube, Sonix is the perfect platform for all your transcription and translation needs.
iMovie
Apple's iMovie software is a great option for those looking to get into video editing. It offers a wide range of features, including the ability to add music, sound effects, special effects, and more. It's also easy to use, making it a good choice for those new to video editing. 
However, it's important to note that iMovie is not as good for editing down-spoken video content. If you're looking to edit together vacation highlights or create movies from your photo and video library, iMovie is a great option.
DaVinci Resolve
DaVinci Resolve is a powerful video and audio editing software used by professionals in the film and television industry. With DaVinci Resolve, you can correct video color, edit audio, add graphics and special effects, and more. The platform is intuitive and easy to use, even for those with no prior video editing experience.
However, it should be noted that DaVinci Resolve is a downloaded software, so it requires a strong computer to support video rendering. Additionally, since the software isn't cloud-based, collaboration can be difficult.
Lightworks
Lightworks is a video editing software that is popular amongst many creators. It is best suited for users with a lot of video editing experience. Lightworks offers different packages for different end users. One package is for newbies who need to cut clips together. 
Another package is for YouTubers, podcast makers, and gamers. The third option is for broadcasters and filmmakers. Lightworks is also a good option for teams who need to collaborate on edits since it's web-hosted.
Vimeo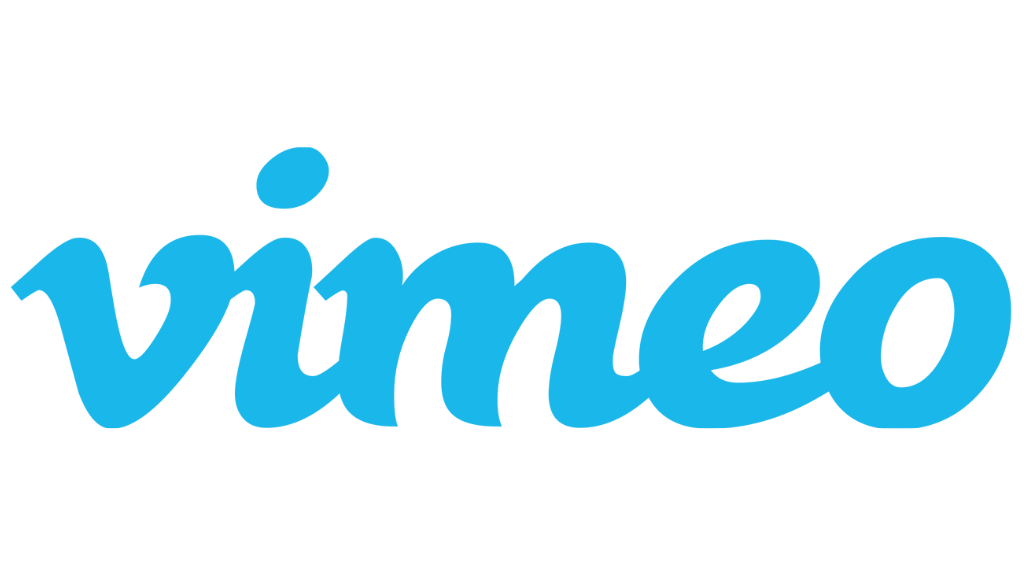 If you're looking for a screen recording tool that also offers some video editing features, Vimeo is a good option. With Vimeo, you can record just your screen or both your screen and your camera. Once you're done recording, you can store the video on their platform and even get notified when somebody views or comments on it. 
However, one downside is that the video editing features for screen recordings are somewhat limited. But overall, Vimeo provides an easy-to-use solution for those wanting to record and share their screen activity.
Screencast-O-Matic
Screencast-O-Matic is an excellent option for anyone looking for screen recording and video editing software. With its free platform, users can record audio and video from their webcam on top of their screengrab. Once you're done recording, you can download your video or store it directly to cloud storage platforms like Google Drive. 
Screencast-O-Matic is compatible with Chromebook, Mac, and Microsoft Windows. Plus, there are also iOS and Android mobile apps available. So no matter what device you're using, you can enjoy all the features Screencast-O-Matic has to offer.
Did You Find the Right Descript Alternative?
When you're looking for a Descript alternative, it's important to consider how you use Descript and what you need from your replacement software. For users who need the whole package, Rav.ai is a great option.
Not only does Rav.ai offer video editing capabilities, it supports video analysis and offers features that make it easy to create transcripts from videos. In addition, Rav.ai offers a wide range of features for podcast editing and production, making it a well-rounded option for users who want a one-stop shop for all their audio and video needs. 
If you're primarily looking for a video editor, then rav.ai might be a better option. It offers robust video editing capabilities, with support for 4K resolution, multi-cam editing, and more. However, if you're specifically looking for an easy-to-use video editor that offers word-based editing, then Descript might still be your best option. 
Whichever software you choose, be sure to consider your needs and how you'll be using the software before making your final decision.