Shooting videos (whether for Tiktok or YouTube) with iPhone is always a great idea. These days, modern smartphones, including iPhones, have made more and more people jump into creating content on these social media platforms. Well, that is not bad, as there many ways to give a professional look and feel to your videos.
To help out these content creators, several video editing apps are available on the App store. However, it can be difficult to choose the best video apps for iPhone or iPad at the start. Don't worry. This detailed article shares some of the best editing apps for iPhone in 2022. You will also get to know "how to edit videos on iPhone for YouTube, TikTok, Insta and every orther social media platform?" So, let us get into it!
How to Edit Videos on iPhone?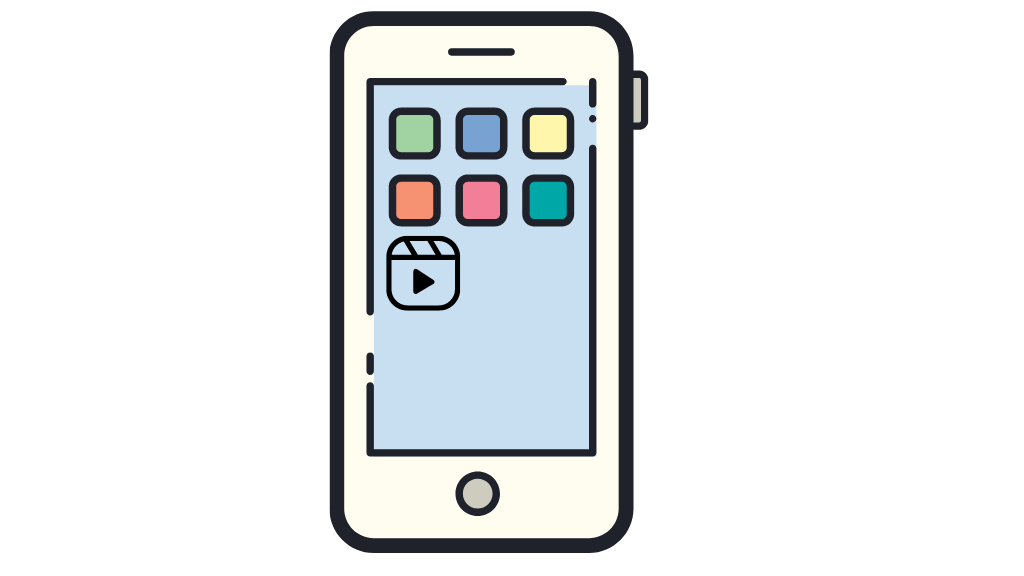 TikTok is another famous social media platform. Here is how you can edit TikTok videos on your iPhone.
1: Trim Where Necessary
You don't always have to cut every footage. Ideally, you should trim where it is necessary. In this regard, it is essential to know that video editing isn't all bout trimming the various sections of a video.
Too many trimmed clips may not give a professional feel to your Instagram reels. Organizing your video footage can also come in really handy here. In case you are using external audio for iPhone videos, don't forget to sync the audio files with their video clips. So, don't over-trim your wedding video reels.
How to Make Money on YouTube without Making Videos
2: Lights and Color Adjustments
Next up, it's the lighting and color adjustments that you have to pay attention to. Usually, iPhones have their own filters too, which can help in changing the lights and colors of any video. That's basically an auto-color enhancement mode that brightens up the whole video. So, it may not work well for every video clip.
In this regard, it is best to edit the color settings of your videos on your own. You can set the following color-related aspects of your videos:
Brightness
Contrast
Saturation
Exposure
Highlights
Dynamic Range
Nowadays, even some of the best free video editing software allows you to edit all these color adjustment aspects. However, note that it may take some time in the start to get the perfect color set. So, play with these settings and give a different look to your iPhone videos.
3: Utilizing the Filters
Now, that's a pretty obvious editing aspect. That's because almost all smartphones (including Android) come pre-loaded with a ton of filters for both photos and videos. Many individuals apply such filters to add a unique look to their photos and videos. However, if you utilize these filters properly, you get that perfect look and feel. So, take your time and choose the best filters.
4: Changing the Video's Perspective
Gone are the days when only horizontal videos were considered professional-grade videos. These days, platforms like Instagram, TikTok, and even Facebook encourage users to upload videos in a vertical orientation. Almost every video editing app for iPhone allows changing the perspective of your videos.
Moreover, you can also crop your videos the way you want. Rotating a particular video can also make it look different. So, changing the video's perspective is also beneficial in many cases.
How to Edit Videos on iPhone? Is there Any Alternative?
In reality, it is not that tough to edit videos on iPhone. Mainly because more and more free and easy-to-use video editing apps are accessible. Almost every iPhone, iPad, or iPod touch comes with an editor built-in. However, their functionality is quite limited.
If you find it tough or frustrating to edit videos on iPhone, you can outsource video editing to a video editing agency. These video editing companies will deal with your videos' post-production hassle.
Further, you can also use any professional video editor. Most of these video editors charge on an hourly basis. Anyhow, there are several benefits of outsourcing video editing. For example, it saves you time and money. In addition, you can grow your online social presence without compromising on the quality of your video content.
Which is the Best video Editing App for iPhone?
Now, let us talk about different types of video editing Apps for iPhones. Surprisingly, even some of these free video editing apps can help you edit some great-quality videos.
1: iMovie
It would be unjustified to skip iMovie when talking about the best free video editing apps for iPhones. The best part is that all iPhones and iPad's come pre-loaded with this app. It lets you simplify the editing process of your videos. It has several built-in transitions and video elements. If you want to edit as many videos on your iPhone without sending any extra, iMovie is one of the best apps to get started.
2: beCreative
beCreative is more of a video editing company. They have a dedicated team of professional video editors and designers. Even they have professional animators on their team. You can opt for any of their video editing packages, and they will deal with the rest of the post-production hassle.
According to several reviews, beCreative is a reliable video editing agency to consider. Send them the video clips with some editing requirements, and they will edit professional-quality video for you. If you are not used to much video editing, beCreative can be a good choice for your YouTube channel.
3: Rav.Ai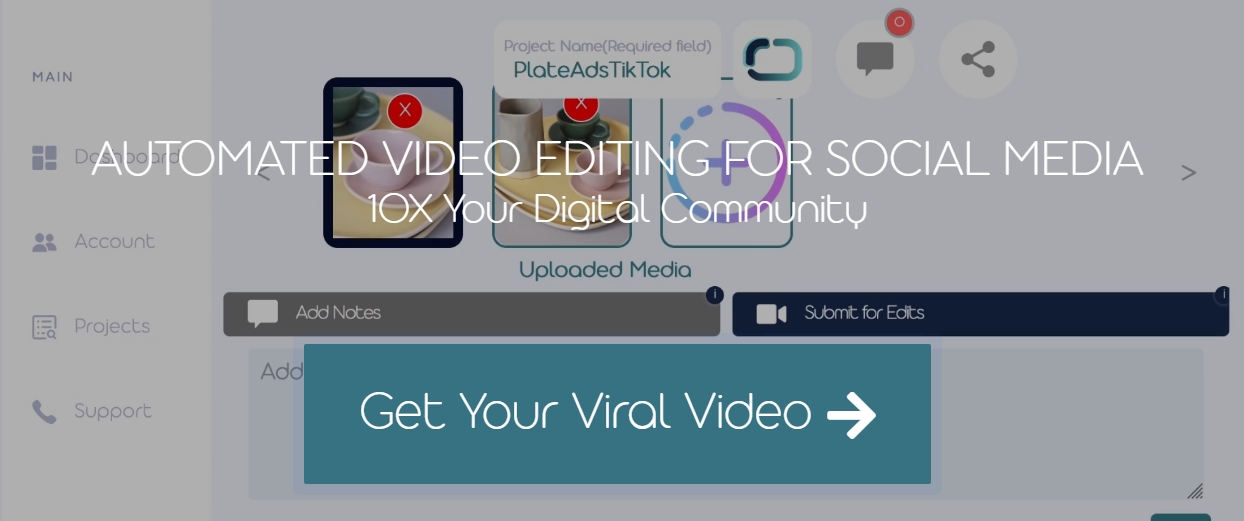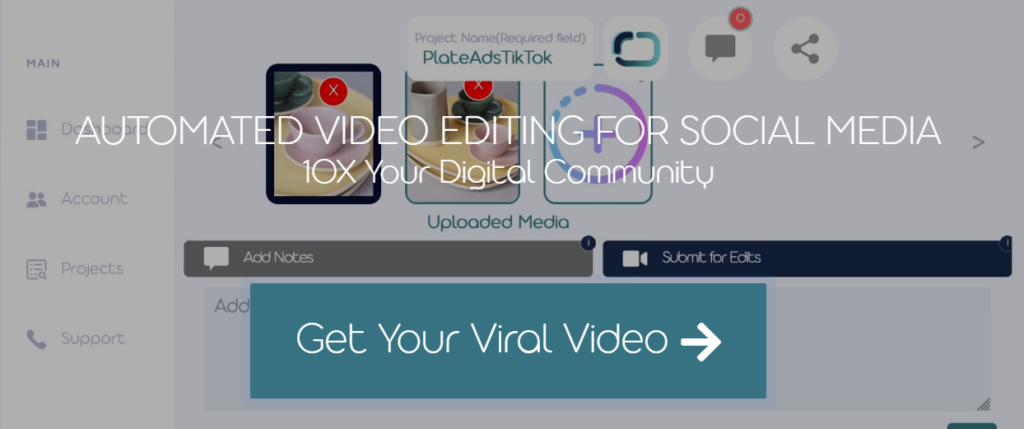 Rav.ai is your next-generation Ai-based video editing platform. It lets you edit professional-looking YouTube videos within minutes. The platform helps you spend less time getting a professional-looking YouTube video. Rav.ai knows what elements can make your YouTube video or Tik Tok clip look different from other creators. You can also share edited videos directly to all popular social media platforms (Facebook, YouTube, TikTok, etc.).
Compared to other editors, Rav.ai automates the editing process. That's because you don't have to spoon-feed Rav.ai. Instead, it automatically selects the right video elements, transitions, and sound effects to make your videos look interesting.
4: Wondershare Filmora
Since its inception, Wondershare Filmora has been many's favorite video editing platform. The intuitive UI and plenty of editing tools make Filmora one of the best video editing platforms out there. Now, the Filmora editing app is also available on the App store. Like the editing software, the app also has an easy-to-navigate user interface.
You can trim, split, and apply various filters to the videos. Further, YouTube videos can even stabilize them. Such advanced features make Filmora the first pick of several YouTube content creators. Rest features include the liberty of choosing various filters, transitions, and video elements. All in all, Filmora is one easy-to-use video editing application for iPhone and iPad.
5: Adobe Premier Rush
An excellent video editing app from Adobe for iPhone users. The app even supports a split view to help you edit with better precision. It has all the necessary video editing tools to help you get started with editing videos.
Besides the filters and various transitions, the app even supports picture-in-picture mode. Such advanced editing modes make it a breeze to edit videos. However, for all such advanced editing features, a little know-how of editing can come in really handy.
6: Boosted
Boosted is an exciting video editing app for iPhone. It lets you showcase your creativity by applying various color effects and custom filters. In addition, content creators can create short video ads using the app.
The interface is clean and simple to follow. For YouTube and TikTok content creators, there are various transitions, filters, and audio tracks to supercharge their online growth. All in all, Boosted has plenty of cool editing features to offer for iPhone users.
7: Enlight
If you are looking for a video editor for an iPhone that comes with a ton of pre-loaded filters and video elements, Enlight is the perfect editing app for you. Pixelation and Chromatic Aberration are a few special effects the app offers.
Further, you can color-correct your videos and apply different custom filters for a unique look and feel.
Wrap-Up!
So, now you know how to edit videos on iPhone for TikTok and YouTube. It is pretty easy to get the most out of your iPhone videos. In case you are not used to video editing, you can think of outsourcing video editing.
This way, you won't have to get into the hassle of editing too many videos for social media posting. There are some quality video editing agencies to whom you can outsource your Youtube, Tik Tok, or even wedding videos.
Furthermore, various video editing apps are also there to help ease down the post-production side of things. Filmora, Adobe Premiere Rush, and iMovie are a few good video editing apps for iPhones. Rav.ai is one of the most advanced ai-based video editing platforms.
It helps you edit more engaging videos without spending hours. It's fast, advanced, and efficient. Try it out today!