Are you looking for a platform to create and sell online courses? If so, you're probably wondering which platform is best for you. In this blog post, we'll see Kajabi vs Thinkific vs Teachable in detail to help you decide which platform is right for you.
Each platform has its pros and cons, so read on to learn more about them. Read on to know more details.
Learning Management System
A learning management system (LMS) is a software application that enables the delivery and management of educational content. In most cases, an LMS is used to deliver online courses or training programs, but it can also be used to support face-to-face instruction.
There are many different types of LMSs on the market, ranging from simple applications that allow instructors to post course materials online to complex platforms that provide a wide range of features and tools for managing educational programs.
When selecting an LMS for your course business, it is important to consider a number of factors, including the needs of your students, the features and tools you require, and the cost of the platform.
Kajabi vs Thinkific vs Teachable
Also Read: DaVinci Resolve vs Lightworks Reviews: Which one is Best
Comparison based on five categories
This article will discuss some of the most important features to look for in an LMS, broken down into five categories: content management, learner tracking, assessment and reporting, delivery and integration, and user experience.
Pricing
Course Design
Teacher Features
Admin and Setup
Pricing
Kajabi Pricing
Kajabi is a powerful platform for building online courses, and its pricing reflects that. The entry-level plan starts at $119 per month, but as you build more courses, the price goes up. The middle "Growth" plan starts at $159 per month, and the top "Enterprise" plan starts at $399 per month.
However, all plans come with a 14-day free trial, so you can try Kajabi before you commit to a plan. In addition, Kajabi offers discounts for annual billing, so if you know you'll be using the platform for a while, it's worth considering an annual plan.
Overall, Kajabi is a bit on the pricey side, but it offers a lot of features and options for course creators.
Thinkific Pricing
Thinkific offers a free plan that allows you to create three courses. If you want to create more courses or invite more students, you'll need to upgrade to a paid plan. The paid plans start at $49 per month and offer unlimited courses and students. Many people want to learn more about creating a course or a blog on Thinkific, and the platform offers a host of benefits. 
You also get access to more advanced features, such as the ability to make courses private and priority support. If you have a lot of students, you can add the Growth add-on to your Pro plan for an additional $10 per 100 students. This add-on gives you access to a set of advanced features, such as metrics and reporting, on a per-student basis.
Teachable is a popular eLearning platform that offers a range of features to help you create and sell online courses. Like Thinkific, Teachable lets you host unlimited courses and students with all paid plans. They don't have a free plan but do offer a 14-day free trial. We'd recommend the middle, $99 Basic plan if you go with Teachable.
This lets you avoid the 5% transaction fee that Teachable slaps on their basic plan and gives you access to other helpful features such as graded quizzes and course compliance tools. Besides eliminating the transaction fees, all the other features in the basic plan are optional but helpful.
Ultimately, the decision between Thinkific and Teachable comes down to your needs and budget. But if you're looking for an eLearning platform with robust features and no transaction fees, Teachable is a great option.
Course Design and Student Interface
Kajabi Course Design and Student Interface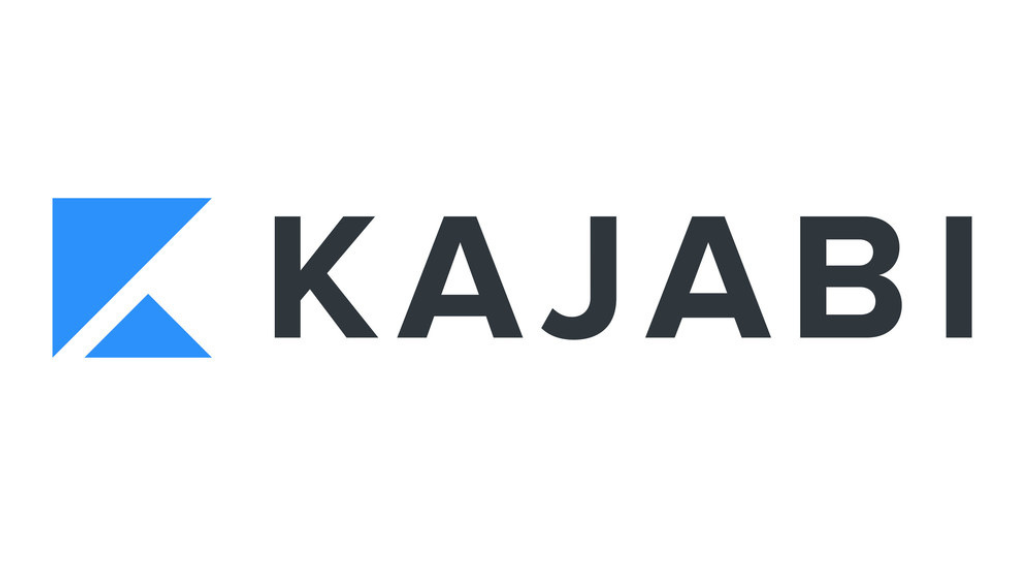 Kajabi is an online course platform that enables organizations and individuals to create, market, and sell courses. The platform provides users with a variety of tools to help them create professional-looking courses, including templates, branding features, and e-commerce capabilities.
Kajabi also offers a wide range of features to help make courses more interactive and engaging for students. These include video hosting, group chat, and quiz functionality. In addition, Kajabi's student interface is designed to be easy to use and navigate. As a result, Kajabi is a powerful tool for creating and delivering online courses.
Also, Read: Lumafusion vs Filmora: Which One to Choose in 2022
Thinkific Course Design and Student Interface
Designing an online course on Thinkific is simple and user-friendly. You can start by creating a title and description for your course and then add lessons, quizzes, and other materials. The student interface is also straightforward, with a dashboard showing all of the courses you are enrolled in and your progress in each.
You can easily navigate between lessons, and there are helpful tools such as a search function and a course outline. The combination of an easy-to-use design tool and a clear student interface makes Thinkific an ideal platform for creating and delivering online courses.
Teachable Course Design and Student Interface
As the landscape of education changes, it's more important than ever for courses to be designed to be conducive to student success. Teachable course design takes into account students' different learning styles and provides various ways for them to engage with the material.
In addition, a well-designed course should be user-friendly and easy to navigate. Aesthetics are also important; students should feel motivated to learn in an environment that is visually appealing. By considering all of these factors, educators can create enjoyable and effective courses for all students.
Teacher Features
Kajabi Teacher Features
Kajabi offers a variety of features to make this process easier, including the ability to upload content easily, create and manage courses, and track student progress. Kajabi also includes built-in marketing tools to help promote courses and a payment gateway so students can pay for courses using their credit or debit cards.
In addition, Kajabi offers a free trial so potential users can try out the platform before committing to a paid subscription. With so many features, it's no wonder that Kajabi is quickly becoming the go-to platform for online course creators.
Thinkific Teacher Features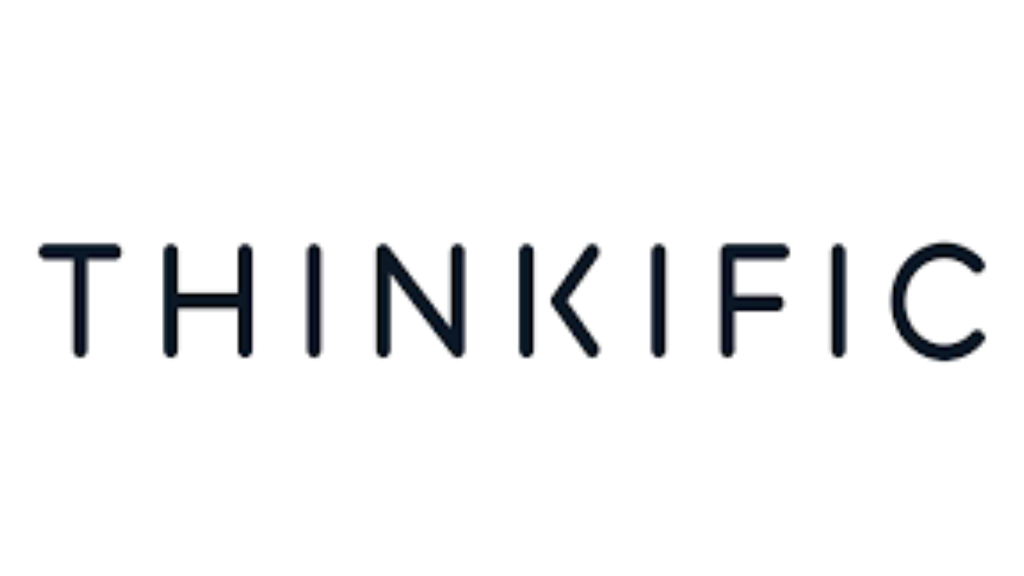 As an online course platform, Thinkific provides several features that are designed to help teachers create and deliver high-quality courses. Perhaps the most important of these is the ability to track student progress.
This includes both real-time tracking, which allows teachers to see how individual students are doing at any given moment, and historical tracking, which provides an overview of how students have performed over time. This data can be used to identify areas where students are struggling and adjust the content or delivery of the course accordingly.
In addition, Thinkific also offers a range of multimedia features, such as video hosting and screen recording, that can create engaging and interactive courses. Lastly, Thinkific provides several tools to simplify creating and managing courses, such as templates and bulk uploads. These features make it easy for even the most inexperienced teacher to create a professional-looking course.
Teachable Teacher Features
Teachers are always looking for new ways to engage students and make learning fun. That's why the team at Teachable created a new app with teacher features. Now, teachers can create custom lessons and assignments, track student progress, and even give feedback from their phones or tablets. Plus, there's no need to print materials or lug around heavy textbooks.
Everything is stored safely in the cloud, so it can be accessed anytime, anywhere. With Teachable, learning can happen anywhere there's an internet connection. So whether you're in the classroom or on the go, you can be sure your students are getting the best education possible.
Admin Set Up
Kajabi Admin Set up
Kajabi is an all-in-one platform that makes it easy to create and sell online courses, membership sites, and digital products. In addition to providing the tools to build and host your content, Kajabi also includes features for managing payments, marketing your business, and more.
Setting up your account is quick and easy, and a variety of team members can help you get started. Once you're up and running, you'll have everything you need to easily sell your courses, memberships, and products.
Thanks to Kajabi's powerful features and straightforward interface, selling online has never been easier.
Thinkific Admin Set up
As a Thinkific administrator, you have much control over how your site looks and functions. This article will give you an overview of the admin setup process. First, you'll need to create an account and choose a plan. Once you've done that, you can start setting up your site. You'll need to choose a domain name and specify some general settings.
After that, you can start adding your courses and other content. Finally, you can customize the look and feel of your site to match your brand. The whole process should take less than an hour, and you can always change things later if you need to. So what are you waiting for? Get started today!
Teachable Admin Set up
The Teachable admin setup is a great way to keep your online courses organized and running smoothly. By creating a separate account for each course, you can easily keep track of students and their progress. In addition, the Teachable admin setup allows you to create custom landing pages for each course.
This ensures that your courses are well-represented and easy for students to find. Finally, the Teachable admin setup provides a platform for you to deliver your courses online. With everything in one place, you can focus on delivering an engaging and enjoyable learning experience for your students. Thanks to the Teachable admin setup, delivering online courses has never been easier.
Final Notes
All three platforms offer a range of features to help you create and deliver your courses, but each has its own strengths and weaknesses. Kajabi is the most comprehensive platform, offering everything from website builder to email marketing tools.
However, it is also the most expensive option. Thinkific is a good middle-ground choice, offering most of the features of Kajabi at a lower price point. Teachable is the simplest option, making it easy to get started but with fewer features than the other two options. Ultimately, your best choice will depend on your specific needs and budget.