So you are here after seeing the "Twitter something went wrong. Try reloading Chrome" message. You probably are worried about why your account is not working normally. And you may be unable to see new posts or refresh your twitter newsfeed. If you are facing one or all of these issues, don't fret.
Believe me, there's nothing wrong with your Twitter account!
The "Twitter something went wrong trying reloading Chrome is nothing more than a glitch. aHowever, you may have to do a little effort to solve this. And we are here to help you in this regard. But first, let's understand the nature of this issue. So you can recognize the real problem and work on it too.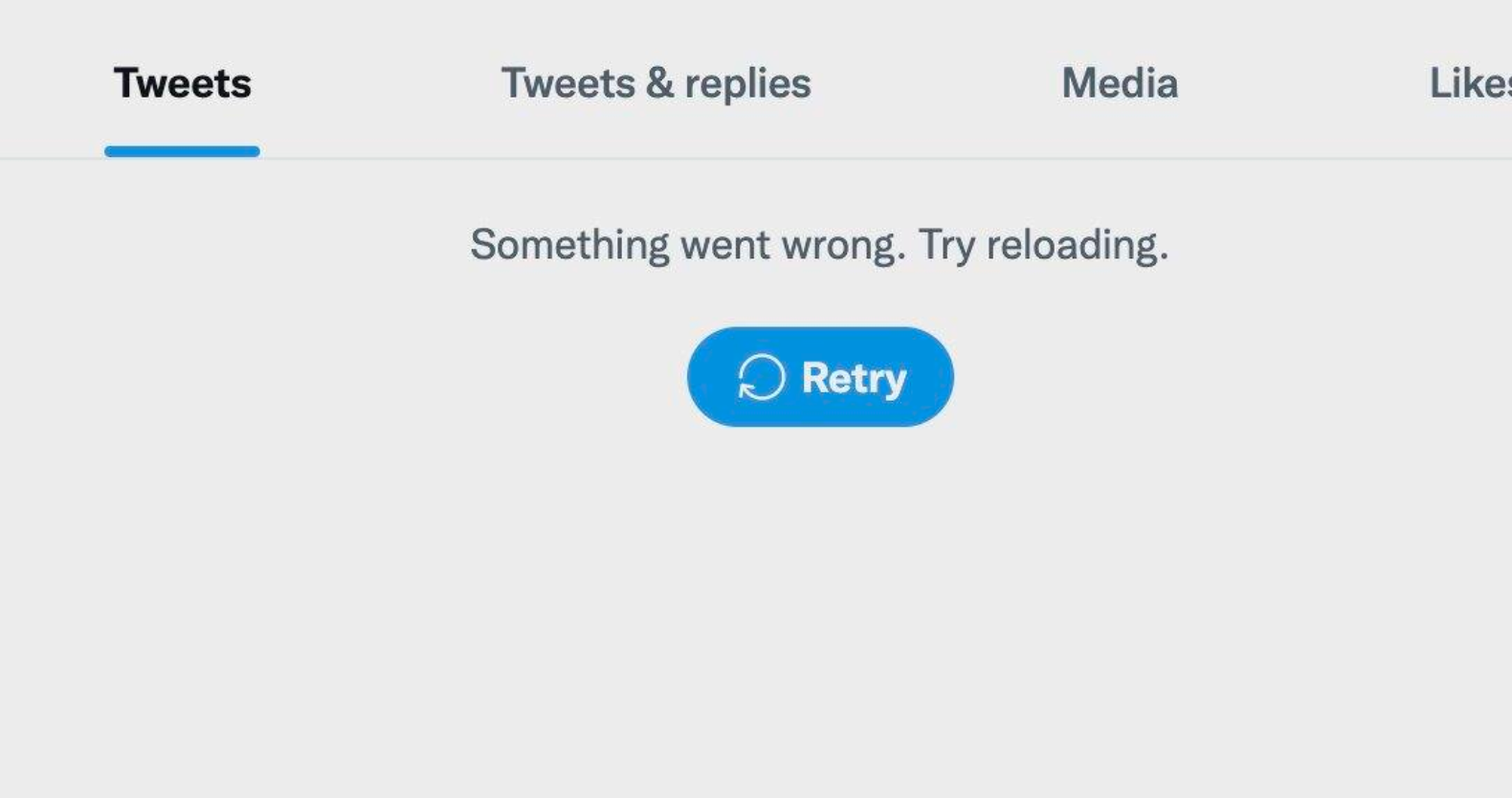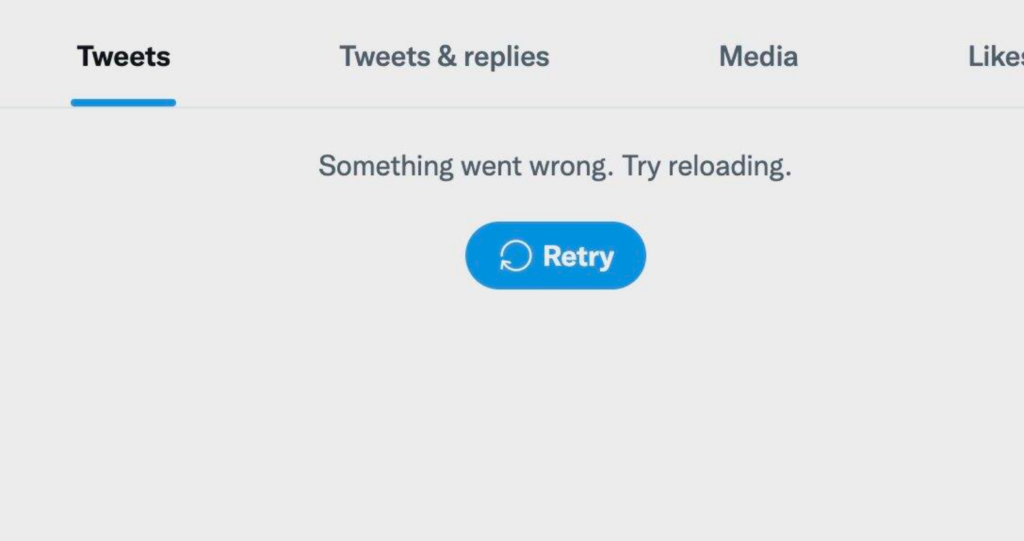 What Is "Twitter Something Went Wrong. Try Reloading Chrome?"
Twitter is known for its real-time, fast-paced nature, as it allows users to interact through tweets. This is the main reason why it has become a significant platform for news and political discussions. Twitter strives to maintain a highly available and active platform for its users. But it is not immune to server issues and occasional downtime.
One such issue is the "Twitter something went wrong try reloading" problem. When Twitter displays this message, there's usually a server issue.
But when it shows "Twitter something went wrong try reloading Chrome," there may be a cache issue. If you are encountering this problem, try to refresh your browser. This is the basic solution that often resolves the issue.
[SOLVED] Twitter Tweets Not Loading – How to Fix
Common Causes of Twitter Not Loading Issue
There can be more than one reason why Twitter is not loading on Chrome. However, some of the most common reasons for this problem are:
Server or Network Issue
Temporary network or server problems can result in this error, preventing Twitter from functioning properly. These issues may stem from the user's internet connection or Twitter's servers. Sometimes there's a problem with the user's device or browser.
Outdated Browser
If you are using an outdated version of Chrome browser, the "Twitter not loading" error message can appear. That's because older versions may not be compatible with the current or latest Twitter platform.
Third-Party App Issues
You may face this issue if you are using a third-party Twitter client, like Hootsuite. There can be an issue with the integration or within the app that's causing the Twitter not loading error.
Bugs or Glitches
Modern technology is not prone to problems as it may encounter a bug or glitch. The same is the case with Twitter, and such an issue can lead to a loading problem. This can happen when new features are introduced or updates are being implemented.
Account Issues
You may see the "Twitter something went wrong try reloading Chrome" issue due to account problems. Incorrect login credentials, account suspension, or other issues can also cause this error message.
7 ways to fix your TikTok video if it says video is being processed
Solutions for "Twitter Something Went Wrong Try Reloading Chrome"
The first you need to do before finding a solution is see whether Twitter is down globally. You can use a third-party forum like https://downdetector.com/ to verify. If the platform is up and running, check your internet connection. Make sure you have stable and steady connectivity for social media usage
If none of the above is causing the issue, then try the below solutions.
Solution 1: Reload the Page
The simplest way to resolve the issue is to try reloading the Twitter page on your browser. If you have encountered the Twitter not loading problem on Chrome, click the rotated arrow button. It's present in the top right corner beside the Twitter URL.
Doing this can help you clear any temporary issues that may be causing the error.
Solution 2: Check the Time on Your PC
You may not believe it but incorrect time on your computer can cause serious issues. It can affect your internet speed causing the "Twitter something went wrong try reloading" issue. That's because Twitter verifies user sessions through time-based authentication tokens. And if you are using a PC with incorrect time, it can cause these tokens to become invalid.
You can see the clock time in the lower right corner of your computer. Also, don't forget to check the date under the time. If both or one of them is incorrect, adjust them. You can do so by visiting the "Change date and time settings" in your operating system.
Solution 3: Log Out and Log Back In
The second thing to do is try reclogging your account. Simply log out from your account and then provide the required details to start using it again. It may help you resolve the issue as this solution works most of the time.
Solution 4: Clear Your Browser Cache and Cookies
The best and most accurate solution for "Twitter something went wrong, try reloading Chrome," is cache clearance. There is a high chance that the corrupt or improper browser caches are causing this problem. And to resolve it, you will have to clear your browser cache and cookies.
To Clear Chrome Cache and Cookies:
Click the three-dot menu icon at the upper-right corner of Chrome
Click More tools >> Clear browsing data
You'll see a pop-up on a new page
Select "Cookies and other site data" and "Cached images and files"
Select a time range by clicking the top bar (7 Days/4 Weeks etc.)
Now click "Clear Data"
This will erase cookies and cache for all the sites that you've visited during the selected time period. Clearing them will help you resolve the Twitter not loading issue.
Solution 5: Disable browser extensions
In Chrome, browser extensions can also interfere with the functionality of Twitter. To find out this issue, try using Chrome in incognito mode. If Twitter runs there, try disabling your browser extensions for a smooth Twitter user experience
Follow these steps to disable browser extensions on Chrome:
Click on the three dots in the upper-right corner
Select "More tools" and then "Extensions"
Toggle the switch to the left to turn it off
Try loading Twitter to see if it works now
Solution 6: Clear Twitter Cache
If the above solutions haven't worked out, you can clear your Twitter cache. You can also do this if you don't want to clear your browser cache and cookies. This will solve the issue and will also make Twitter fast on your browser.
To clear Twitter cache:
Tap on your profile picture
Then click Settings and privacy
Under General, tap Data usage
Now tap Media Storage or Web Storage under Storage
Tap Clear media storage or Clear web storage
Doing so will clear the Twitter cache on your device or browser. It may also solve common platform issues like "something went wrong."
Solution 7: Restart Your Computer or Mobile Device
If none of the above solutions is working, try restarting your device. You should turn off your phone for several minutes or restart your computer or laptop. Once the device restarts, try to log into your Twitter again. This will solve the issue for you as it does most of the time.
Solution 8: Try a Different Browser or Device
If the error persists, it's recommended to try accessing Twitter on a different browser. You can also use a different device to see if the issue is device or browser-specific. For this, you can use Twitter on your smartphone, or use Firefox or Safari browser.
Hopefully, this will solve the "Twitter not loading on Chrome" issue for you.
Solution 9: Reinstall or Update Chrome
Sometimes, Twitter displays the "Twitter something went wrong try reloading Chrome" message when it's running on an older version. If this is the case, Twitter may lose some data or information and may not work properly.
To Update Chrome on a Computer:
Click the three-dot icon in the top-right corner
Hover over Help and click About Google Chrome
Wait for the update to finish
Then click Relaunch
Smartphones usually update Chrome browser automatically to run the latest version. If you've disabled the auto-update option, you can update Chrome by visiting the Play Store or App Store.
Other Common Issues that Users Might Face
Twitter users face different problems from time to time on the platform. Below are some common issues that you may encounter on Twitter.
Content Moderation
Twitter has policies and guidelines regarding content moderation to ensure user safety and prevent abuse. There's a high chance that Twitter may remove or suspend your account if you aren't following them. However, users have also faced challenges with inconsistent enforcement of these policies.
Harassment and Abuse
Like any social media platform, Twitter is not immune to instances of harassment, bullying, or abusive behavior. Some users may experience online harassment, trolling, or targeted abuse from other users. Such a behavior can impact the well-being and safety of other users.
In recent years, Twitter has taken steps to improve its reporting and blocking mechanisms. This has enabled the platform to address such issues, but challenges remain.
Privacy and Data Protection
As with any online platform, privacy and data protection are important concerns. Users may have concerns about the collection, use, and security of their personal information on Twitter. Twitter has implemented measures from time to time to protect user data. They are trying their best to offer privacy settings, but users should still exercise caution. So you should be mindful of the information you share with other users on Twitter.
Algorithmic Bias and Echo Chambers
Twitter's algorithms determine the content shown to its users, like other social platforms. However, Twitter has faced criticism for potential biases and for creating echo chambers. Some users have expressed concerns that they are primarily exposed to content that aligns with their existing beliefs. This could result in limiting exposure to diverse perspectives and fostering polarization.
Technical Glitches and Downtime
Like any online platform, Twitter occasionally experiences technical issues, such as outages, slow loading times, or glitches in features. These disruptions can affect user experience and access to the platform.
As a platform, Twitter acknowledges the mentioned issues and continuously works to address them. They do so by refining their policies, enhancing user controls, and improving reporting mechanisms. In Particular, the platform is investing in AI technology to combat abuse and misinformation.
Final Note
Hopefully, you are now aware of the reasons behind the "Twitter something went wrong try reloading Chrome" issue. You can easily solve this problem by following the solutions mentioned above. In case the issue persists, try updating your browser or restarting your device.
FAQs
Why does Twitter not work on Chrome?
Cache and cookies can stop Twitter from working on Chrome. If you are encountering this issue, you should clear the Cache and cookies from your browser.
Does Google cache Twitter?
Yes, Google cache Twitter and you can also search for recently deleted tweets from well-known accounts. However, you can easily remove the cache of your Chrome browser to be on the safe side.
How do I update Chrome to new?
To update Google Chrome on your computer:
Open the browser and click on the three-dot icon
Then click More and select Help
Select About Google Chrome
Click Update Google Chrome and relaunch
If you can't find this button, you're using the latest version