If you're a TikTok user, you may have encountered the "video is being processed" error message at some point. This can be frustrating, especially if you're trying to post a video for the first time.
But don't worry – there are ways to fix this problem!
In this blog post, we'll show you how to troubleshoot your TikTok video so that it gets processed and posted successfully. Here you will get the 7 ways to fix your TikTok video if it says the video is being processed.
Check out how to Automate Video Editing
Stay tuned for more tips on how to make the most out of your TikTok experience!
Why TikTok is so popular?
TikTok is a video-sharing app that was launched in 2017 and has been around for a while now. In fact, it is getting more popular with each passing day. The platform has reached the mark of 1 billion daily active users in 2023.
Now, why exactly does TikTok have so many users?
Well, there are several reasons why this app is the most popular social media on the market right now and why people keep coming back for more. Here are just some of the reasons why TikTok is such an amazing social platform!
1: It's incredibly easy to use — even your parents could figure it out! All you need to do is take a quick selfie or upload a pre-recorded video from your camera roll. After that, you can add some special effects if you want to polish your content. You can also choose what song goes in the background as well as who will see your video.
2: The app is very versatile and you can use it for just about anything! Whether you want to make a funny video with your friends or share a more serious message, TikTok is perfect for both.
Why Can't I Like Videos on TikTok
3: There are tons of creative people on TikTok who are always coming up with new and interesting content. This means that you never have to run out of things to watch or share.
4: You can easily find like-minded people on TikTok who share your interests. This makes the app a great place to connect with others and build friendships.
5: It's a great way to stay entertained! With so much content being uploaded every day, there's always something new to watch on TikTok.
6: It's a great way to express yourself and show off your creative side.
7: And last but not least, it's just a lot of fun! With TikTok, you can be whoever you want to be and do whatever you want to do. There are no limits!
Also Read: How to make boomerang videos on TikTok?
What Does "video is being processed" mean on TikTok?
"video is being processed" is a message that appears when your content has been flagged by TikTok. This could be because of something like inappropriate content, or because the app feels that your video doesn't meet its standards.
If you see this message, don't worry – it doesn't mean that your account has been deleted or suspended.
You can still upload videos and view other users' content. However, if you want to share your video with others, you'll have to wait for it to be processed by the app.
There's not much you can do to speed up the process. But you can rest assured that your video will be seen by the TikTok team. They'll review it and make a decision about whether it meets TikTok's standards or not. If it doesn't, your video may be removed from TikTok. However, if it does meet the standards, it'll be released for everyone to see.
RAV.AI: World's First AI-Based Video Editing Service
Causes of the "video are being processed" error message on Tiktok:
There could be a number of reasons why your TikTok video is not uploading, and the "video is being processed" error message is one of them. Here are some of the most common reasons behind this issue:
Your internet connection is too slow
The file size of your video is too large
You're trying to upload a video that's already been uploaded
You're not logged in to TikTok
The video has been removed by TikTok for violating their terms of service
There's a problem with the file format of your video
If you're experiencing the "video is being processed" error message, try troubleshooting each of these possible causes. If that doesn't work, then you may want to contact TikTok support for further assistance.
Checkout 11 Things You Should Never Google
7 ways to fix your TikTok video if it says video is being processed
If you've been seeing the "TikTok video under review" message, don't worry – there are ways to fix it. Here are seven methods that might help:
Solution 1: Restart the TikTok App
To begin, we recommend restarting the TikTok app. This will restart the TikTok app session, allowing you to address any small background issues that may have caused your upload to fail or become stuck. Aside from that, restarting an app is always seen to improve app performance. As a result, if you notice the program is sluggish or problematic, consider restarting it.
Simply remove the TikTok app from your Recent Apps to accomplish this. After that, reopen the app.
If your TikTok uploads are still failing, you can take it a step further and try resetting your phone. This has the same effect as restarting the program in that you will notice a modest speed gain while navigating the app. We recommend only a basic restart of your phone.
(SOLVED) "Twitch Streams Not Loading: How to Fix Twitch Issues"
Solution 2: Examine the TikTok Server Status
If there is a problem with TikTok servers, you may be among those experiencing technical difficulties with the program. With the vast number of people using TikTok these days, it's not surprising that the program occasionally faces server overloads.
So, how can you tell if TikTok's servers are down?
We recommend using DownDetector to see the current status of TikTok servers. Despite the fact that this is a third-party site, it is unquestionably valuable. You can view the number of reports as well as the types of issues that other TikTokers have encountered. There is also a live map where you can observe where the greatest problems are occurring.
So if you're having trouble using the app, take a quick look at this page. See whether other content creators are having trouble uploading videos as well.
And if it's a server issue, there's nothing to worry about. TikTok normally resolves similar technological issues within a few hours.
Please Check your Connection and Try Again: Fix C14 Snapchat Error
Solution 3: Ensure You Have a Good Internet Connection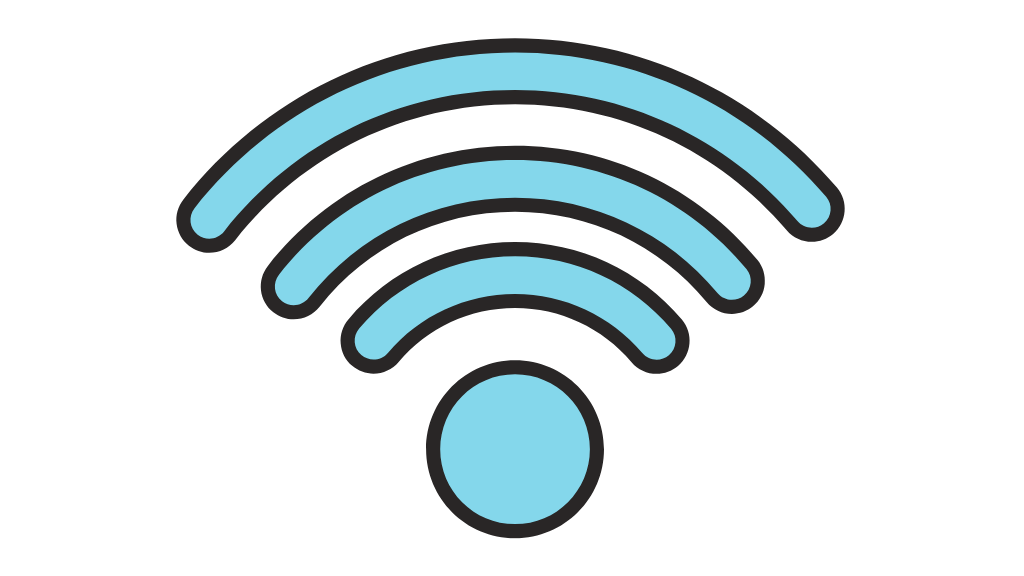 One of the most common causes of your TikTok videos, not publishing is a poor or unreliable internet connection. Don't worry, you won't need lightning-fast internet to upload a short TikTok video. Only with moderate internet rates will your uploading speed be slowed. As a result, simply glance at the WiFi or Mobile Internet sign in your phone's Status Bar.
If you're connected to WiFi, ensure sure the WiFi sign is visible in the status bar and that you have at least 1 or 2 bars.
For mobile data/internet, H+ or 3G should suffice. Anything less would logically result in slower or failing uploads.
That being said, if your WiFi is running slower than usual, a handy piece of advice would be to turn your internet router off and then back on. This will undoubtedly result in improved internet speeds.
Turning "airplane mode" on and off, on the other hand, is a good way to optimize your mobile internet. If possible, try to relocate to a location with better service or mobile reception.
Twitter Something Went Wrong Try Reloading Chrome – Issue Resolved
Solution 4: Clear the TikTok App Cache and App Data
If there is created cache within the app, it can also cause the TikTok app navigation to slow down. This is an issue that may have an impact on your TikTok video uploads. Fortunately, you can erase the TikTok app cache from the app settings on both devices.
To do so, launch the TikTok app, and select Me from the bottom bar to access your profile page. After that, tap the three dots in the top right corner to open the Settings and Privacy option. Then, go all the way down and press the Clear cache button.
If you're using Android, you may erase even more unnecessary app data by going to the App Info area in your phone's settings. Select Apps & Notifications from the Settings app, then TikTok from the app.
Then, in the App Info section, select Storage & Cache. Begin by clicking Clear Caches, and then select Clear Data if necessary.
Solution 5: Evaluate Your Video for Copyright Violations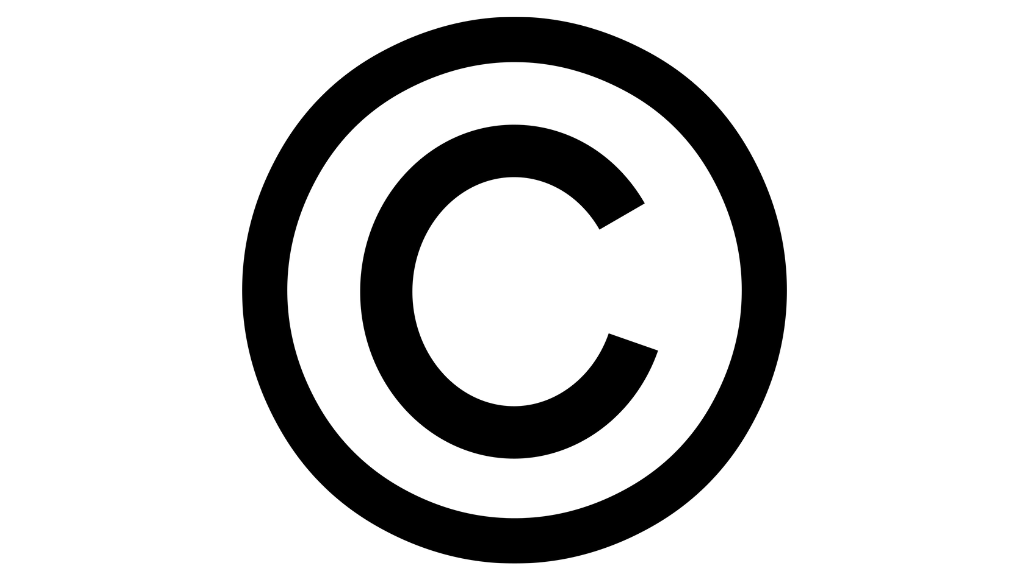 TikTok's terms and conditions state that they take posting unauthorized content very seriously. This is usually just an issue if you're repeating content generated by others, including TikTokers. As a result, other users may complain about your posted video.
As a result, anytime you try to upload a video, you may receive error messages indicating "Failed to upload" or that you are temporarily blocked. You may also try Step 7, which is flagging the problem to TikTok, to get over an unneeded roadblock.
On that topic, browse through your video and look for any obvious logos or watermarks that could get you blocked. Then, before re-uploading, you can try cropping the video.
Furthermore, this issue may develop if you are using certain music in your uploaded movie without the artist's permission. This is a pretty rare occurrence for TikTokers. Nonetheless, when re-uploading your TikTok video, try new music.
Solution 6: Check if you are blocked from posting on TikTok
Following that, you should review and see if your account has been blocked or blacklisted. This could be because your uploads violated their terms and conditions, or it could be a copyright issue. As a result, TikTok may block your subsequent video uploads from being posted. It's also possible that you've been unfairly blocked as a result of certain users' reports, therefore it's best to double-check this.
To do so, open the TikTok app and select Inbox from the bottom bar, followed by From TikTok from the top menu.
[SOLVED] – Why Is My Video Not Uploading to YouTube?
You may receive a TikTok notification detailing how long you've been blocked and when you can resume uploading.
As a result, if you find yourself barred from posting for some strange reason, you can petition TikTok to lift the ban. The following step will walk you through the process of contacting the TikTok Support staff.
Solution 7: Inform TikTok Support about the Issue
Finally, we recommend that you report this problem to TikTok directly. This allows you to obtain a more definitive fix or even determine if there is anything wrong with your account.
It's especially important to contact TikTok's support team if you believe you've been wrongly barred from publishing.
Furthermore, you can report any problems to TikTok via the app settings. So all you have to do is decide which error best describes your circumstance, choose it, and write a simple feedback letter. Nonetheless, using this to report difficulties may be confusing or unclear for some people.
As a result, the procedures below should help you report a "TikTok video not posting" issue.
As with the last step, navigate to the Settings & Privacy section. As a result, from the TikTok app, pick Me in the bottom right corner and then hit the three dots in the upper right corner. Then, under Support, select Report a problem.
In this scenario, pick Video and Sound, then Posting Video.
If you want to appeal TikTok's block on your account, go to the next page and select Blocked from posting. If you aren't blocked but still can't submit videos, you can select Unable to publish videos instead.
After that, you can tap Still have a problem and provide a more specific explanation of the issue. Mention the problem, any error messages that appear, and the device you're using. Uploading a screenshot of the problem may also be beneficial. When you're finished, select Report.
It's that simple to contact TikTok support. Check the app's Inbox section from time to time to see if TikTok has responded to you.
Final Note
Being unable to upload videos to your TikTok followers might be annoying, leaving you confused about what to do next. Furthermore, if you are unable to publish for a lengthy period of time, this will undoubtedly hinder your account's growth. On that point, above are 7 ways we've found to be useful in resolving the "TikTok video is not processing" bug.
[SOLVED] Twitter Tweets Not Loading – How to Fix
FAQs
How long does TikTok need to process a video?
TikTok will usually examine your video within 48 hours and let you know whether it has been authorized or removed for breaking the community guidelines.
Why does TikTok upload so slowly?
TikTok's short videos take so long to load because of their high quality and slow internet connection. TikTok publisher always uploads their video in high quality with full of editing, so it takes time to load them on the TikTok server.
What gets you banned on TikTok?
Accounts that repeatedly break TikTok's community guidelines will be banned. If your account has been banned, you will see a banner notification when you start the app for the first time, informing you of the account change. If you believe your account was banned in error, please notify us by submitting an appeal.